Cinco de Mayo Fiesta + Some GREAT News
This post may include affiliate links. As an Amazon Associate I earn from qualifying purchases.
We know that Cinco de Mayo is NOT Mexican Independence Day but that doesn't mean we can't celebrate it. If you don't know me by now, I use any reason to host a fiesta and this day is no exception. With warmer weather and flowers in bloom I am itching for an outdoor event to kick off the summer.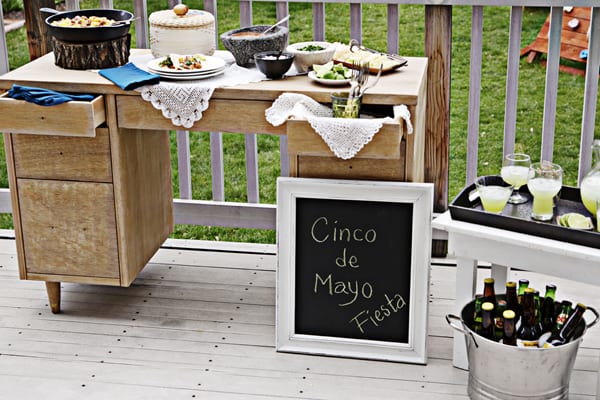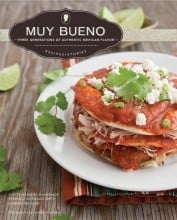 The best part is that Cinco de Mayo is EXTRA special this year! Do you want to know why? Our Muy Bueno cookbook is finally available for pre-order!!! Ajúa! You can expect to see physical copies of it around September or October, but you can pre-order it on Amazon now. If the Amazon price decreases between your order time and the end of the day of the release date, you'll receive the lowest price.
WOW! We can't even begin to tell you how exciting this is for us. We are so happy to finally have all of our favorite family recipes in print and to share a sneak peak of our book cover with you. We promise to share more details in a future post about the cookbook's progress but in the meantime let's get this fiesta started!
Here is a yummy photo shoot to serve as inspiration. Now you too can prepare some Mexican street food for your fiesta by creating casual self serve stations in your own home.
The recipes for these dishes will be posted soon (I promise). If you want to host a fiesta we have plenty of other recipes here for you to serve, and always remember to check out our "Buen Provecho" recipes on the right, which are some of our most popular recipes. Also don't forget the simple staples that you MUST have at your fiesta: guacamole, cerveza, and margaritas.
When decorating your space try to use elements around your home by taking indoor furniture and accessories outdoors.
In this case I used a desk that I bought at a garage sale for $5. My goal is to paint or stain it for my daughter's room, but until then I figured the antique look of it is the perfect surface for some grub. Use props that you have at home or can buy for cheap at antique shops and garage sales. Doilies, mason jars, old suitcases, vintage table linens, rustic wood, and chalkboards are some of my favorite elements.
Like I mentioned earlier, there is so much to celebrate! It's also Jeanine's birthday — she was destined to be our photographer.Feliz cumpleaños Jeanine!
This is the menu I plan to make for my Cinco de Mayo fiesta! Hope your day is delicious and memorable!
Tacos al Pastor with Grilled Pineapple Salsa and Tomatillo and Chipotle Salsa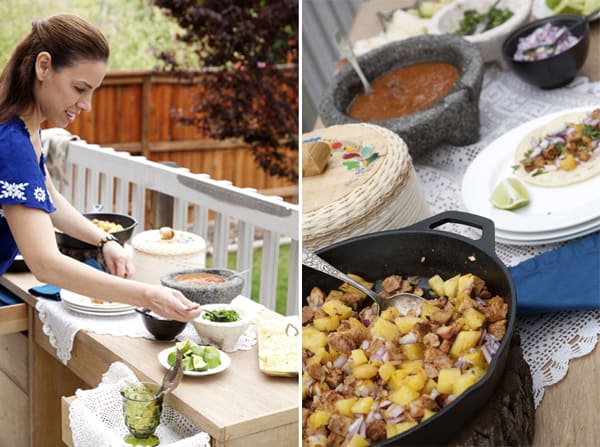 Cucumber Lime Agua Fresca and Cucumber Margaritas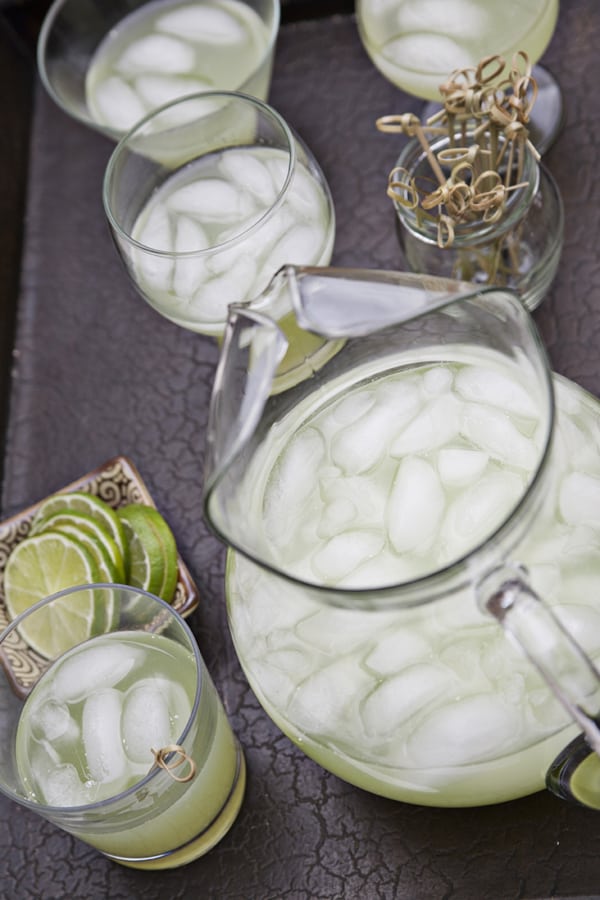 Paletas de Aguacate y Coco (Avocado and Coconut Popsicles) and Jicama and cucumber wedges
Bowls of limes, onions, cilantro and buckets of cerveza
Feliz Cinco de Mayo!!
Written by Yvette / Photos by Jeanine