Dia de los Muertos Flower Crown
This post may include affiliate links. As an Amazon Associate I earn from qualifying purchases.
This year my daughter, Maya, wanted to wear a big, bright bohemian flower crown to wear for our Dia de los Muertos photoshoot, which gave me the idea to share a DIY of how to make fresh flower crowns.
From Frida Kahlo, to fashion runways, the magic of fresh flower crowns has been taking over the world (and Pinterest) and we are thrilled about it.

This flower crown and bouquet add the perfect pop of color for Dia de los Muertos. We found these lovely fresh flowers at our local Whole Foods Market and my crafting partner, Thrifty Rehab turned them into wearable art.
Of course, you don't need a special occasion to wear a flower crown. They are simple to make, and if you want them to last longer, faux flowers are absolutely acceptable. We made ours to be worn on top of the head, similar to Frida's self-portraits, they can also be made into a wreath to encircle the head with slight modifications.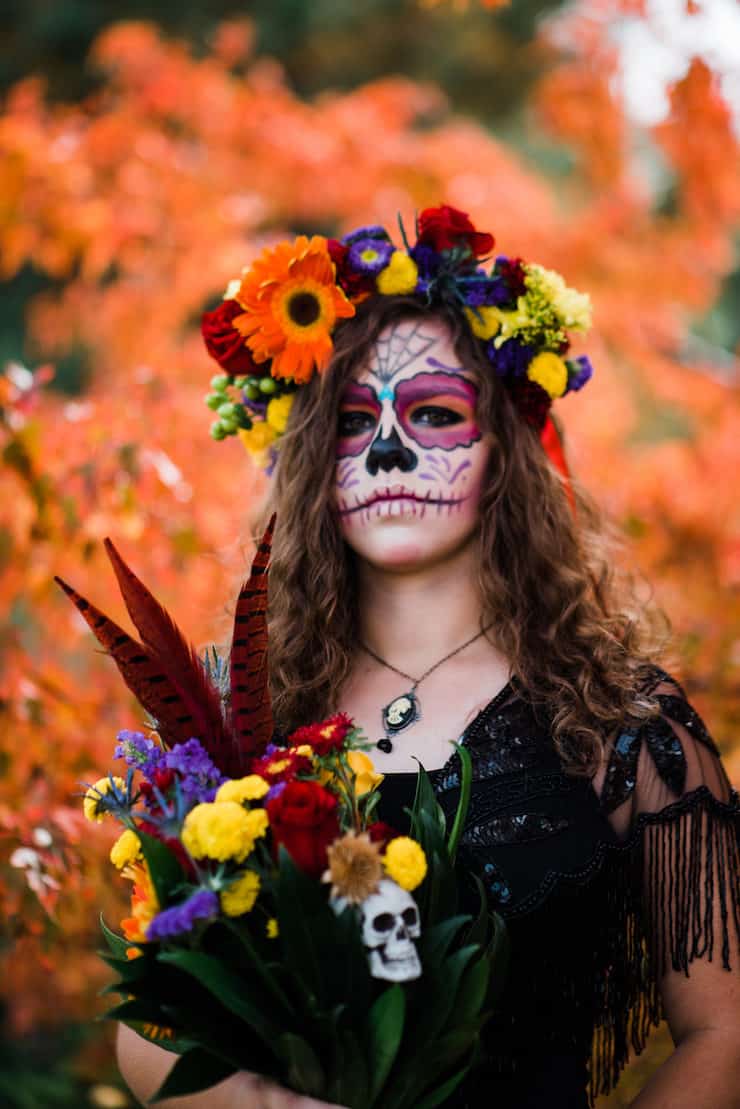 Flower crowns can be worn for any occasion. For example, during the summertime, we attend a local Renaissance Festival and so many women wear dainty flower crowns. I'm guessing you have seen brides, bridesmaids, and flower girls wear them too. With slight modifications, you can make your own for any special occasion.
Do you have a daughter with a birthday coming up? Why not make these for all of the guests, or better yet, host a party where the girls make their own crowns. After all, everyone deserves to a be a princess for a day!
Supplies:
2 or 3 bouquets of colorful flowers
Floral tape
Ribbon
Floral wire
Headband
Glue gun
Feathers, optional
We included a headband in our design to ensure the stability of many flowers. Wrap the headband in ribbon ensuring that you have enough ribbon to hang on both sides. Secure with glue gun.
We extended the floral wire for added wearable security. Wrap the headband again with floral wire, spaced about one half inch apart and long enough to secure on the back of the head.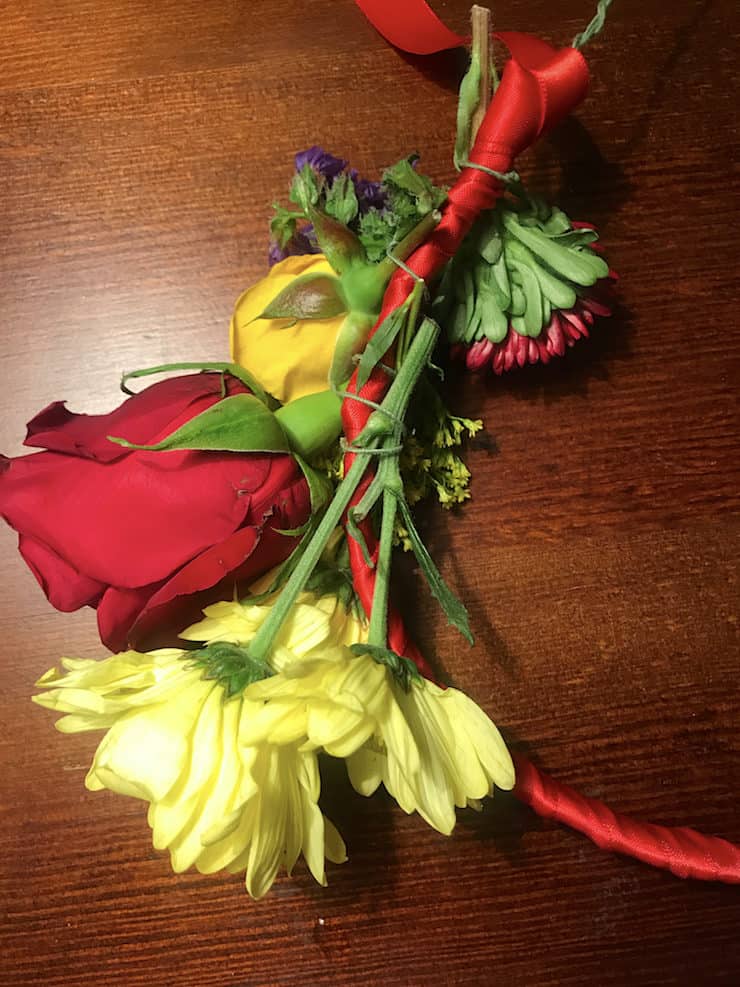 Cut the flowers you want to use for your design with approximately one inch of the stem.
Carefully wrap the flower with floral tape to the headband. Cut off any remaining stem after flower is secured. Repeat this step until the headband is full.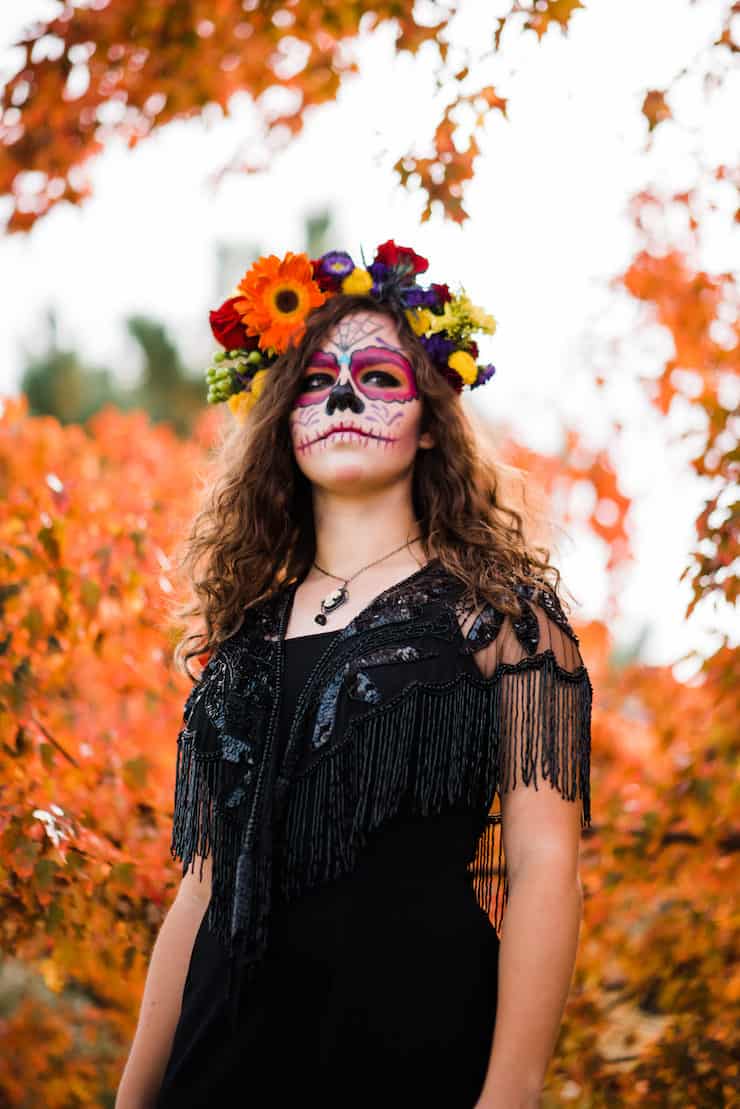 You can make this ahead of time by securely storing in a box in the refrigerator for up to 2 days.
Photography: Jenna Sparks & Thrifty Rehab  / DIY: Thrifty Rehab / Makeup: 5280 Stylist MUA