Double-Duty Office Studio and Dining Room
This post may include affiliate links. As an Amazon Associate I earn from qualifying purchases.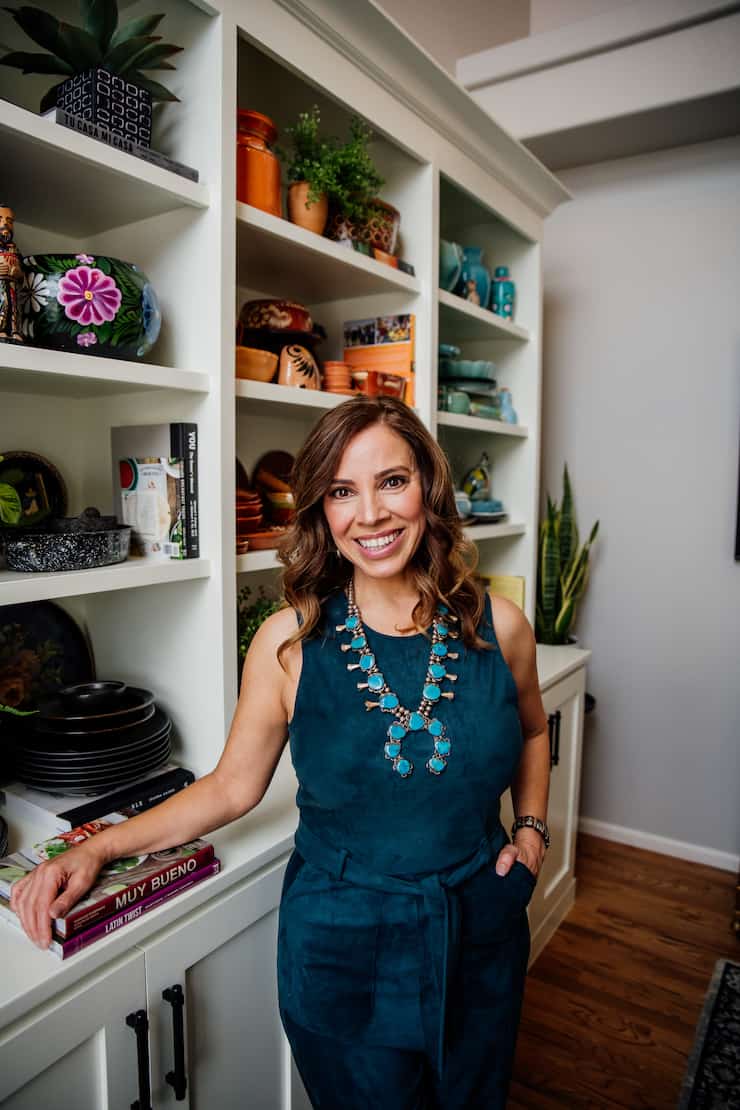 As a food blogger I have collected quite a bit of props – dishes, silverware, linens, textiles, cookware, and small appliances just to name a few. And not to mention my collection of Mexican pottery and obsession with thrifting.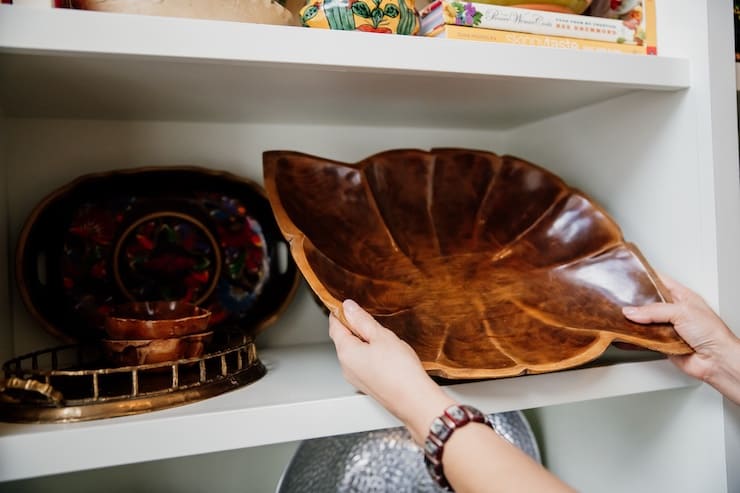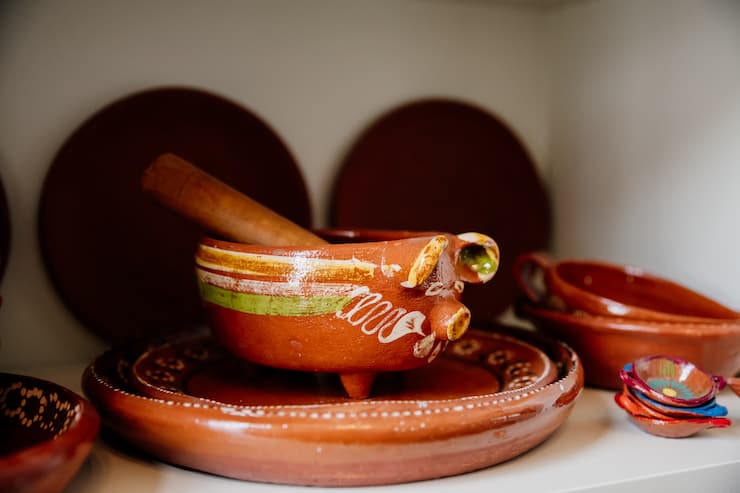 As you can imagine I was running out of space in my kitchen and for years have been trying to figure out a central location for it all.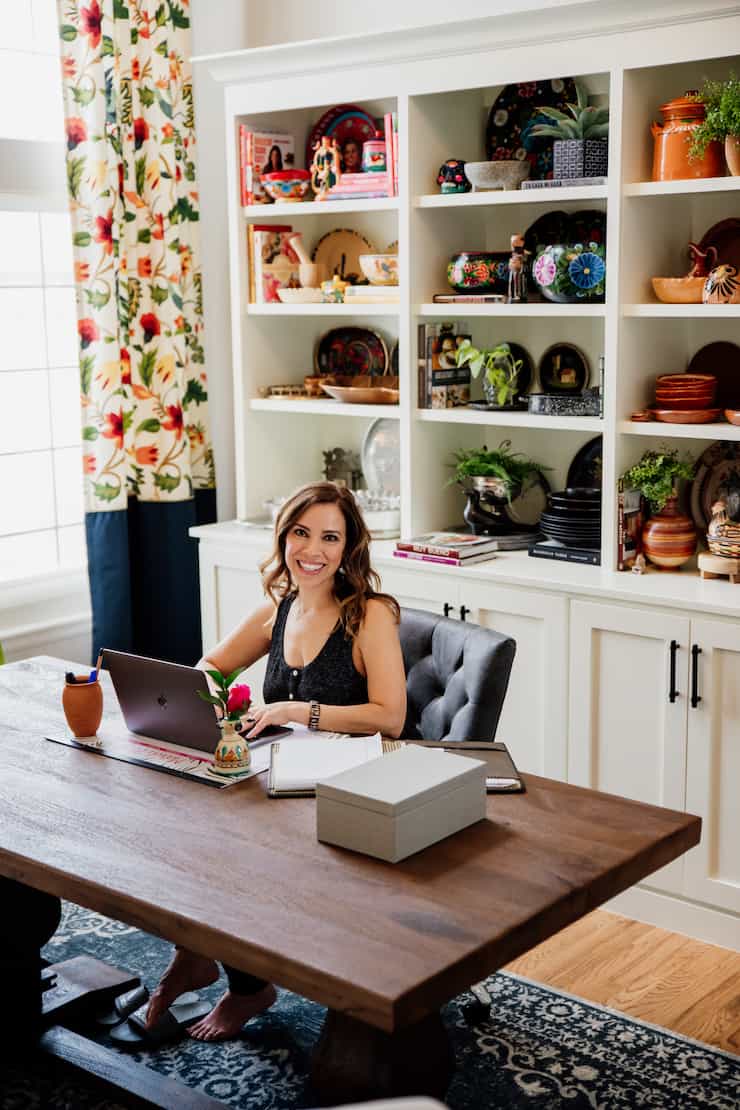 For a long time, I was thinking I needed a she-shed in our backyard or to finish the basement with more shelving, but I really wanted an office/studio space on our main floor near the kitchen so that I can easily cook, shoot, and work.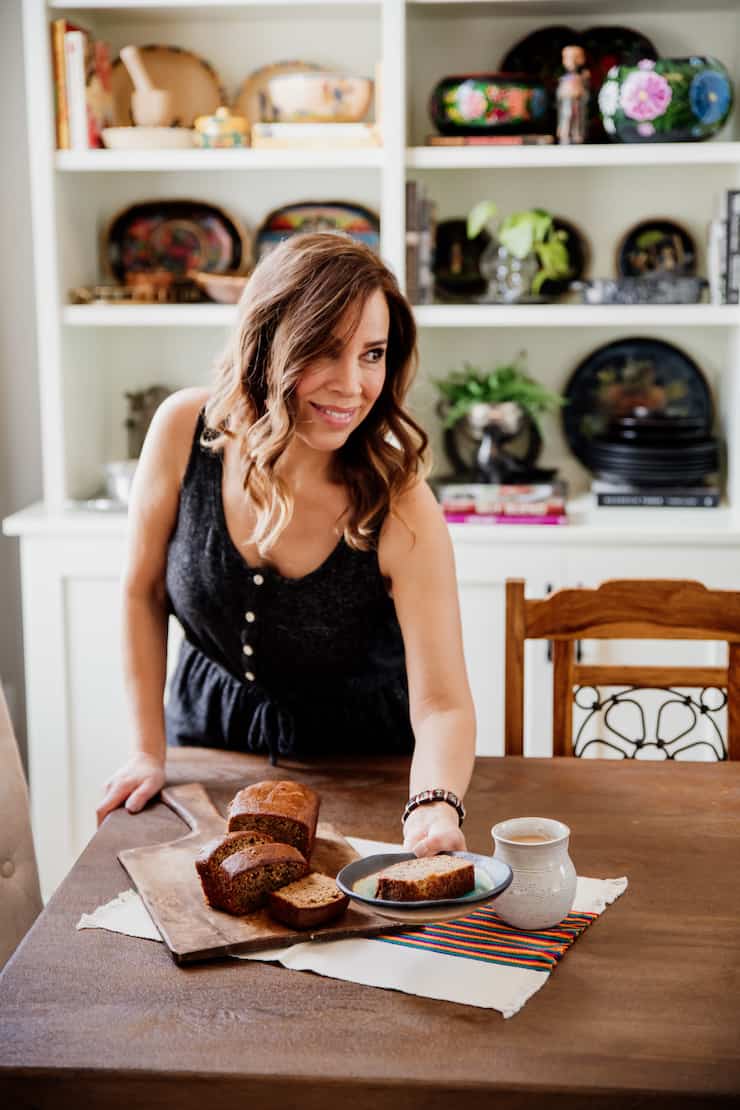 I am so excited to share with you the new Muy Bueno headquarters in collaboration with The Home Depot.

Before the makeover
Here's a before picture of the living room. This room was filled with oversized furniture and the room was dark and rarely used.
After the makeover
Now, I have a stylish double-duty workspace and dining room using transitional pieces that transform a casual home office for everyday use into a prop storage space, studio space, and added dining space.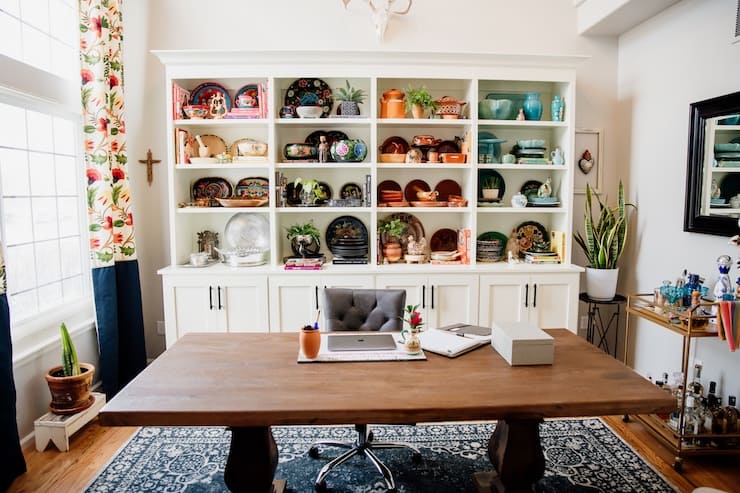 By being strategic with furniture selection and incorporating decor that works in both types of rooms, now I have a space that's truly multifunctional.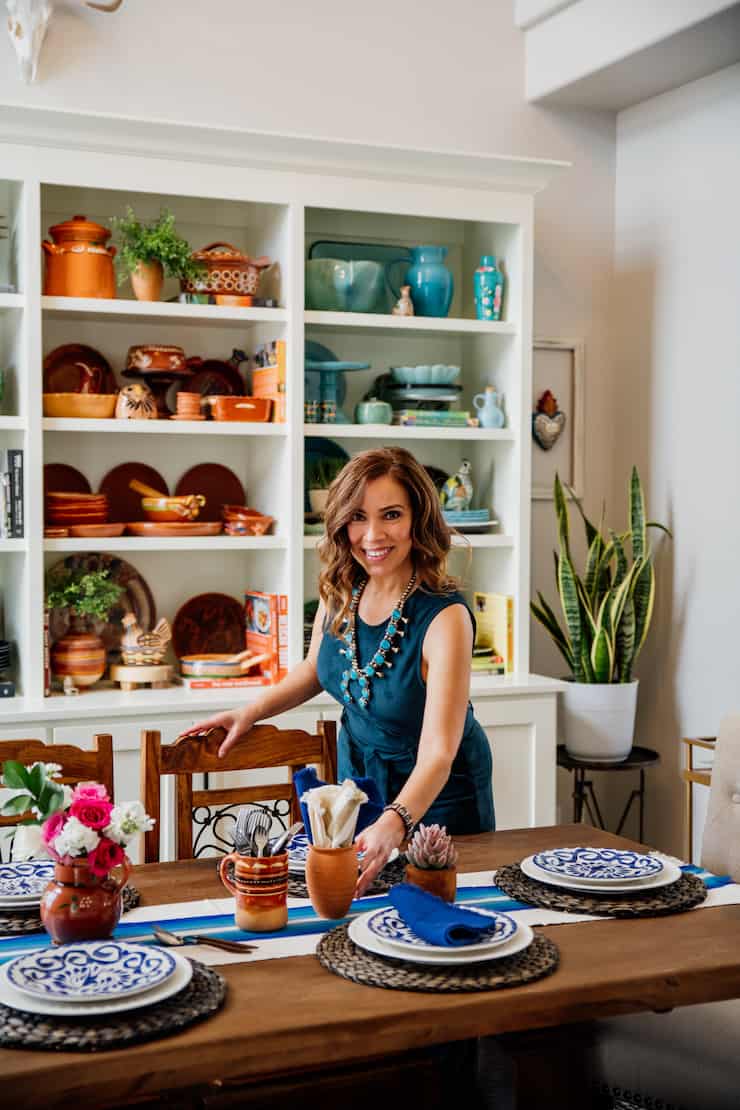 Built-in bookshelves bring warmth to the room, accent chairs can be moved to the head of the table for dinner, and office accessories can be tucked neatly away into my vintage desk.
The Design
I hired Kim Jarrett, an interior designer and she designed the built-ins and designed the overall space. Here in her mood board you can see her vision for the room that came to life.
I found these drapes a couple of years ago at an estate sale and I fell in love with them and didn't want to give them up. Kim had the brilliant idea to lengthen the curtains with color coordinating fabric and we hung them higher on our window which added additional height to the space.
We also kept my existing area rug, added a new light fixture, dining table, a couple of chairs to flank the room, and a comfy but stylish new office chair.
Style the space
Yes, I know I have a lot of stuff. I decided to color-coordinate everything to make it easy to pick a theme when it comes to styling a project for photo and video shoots.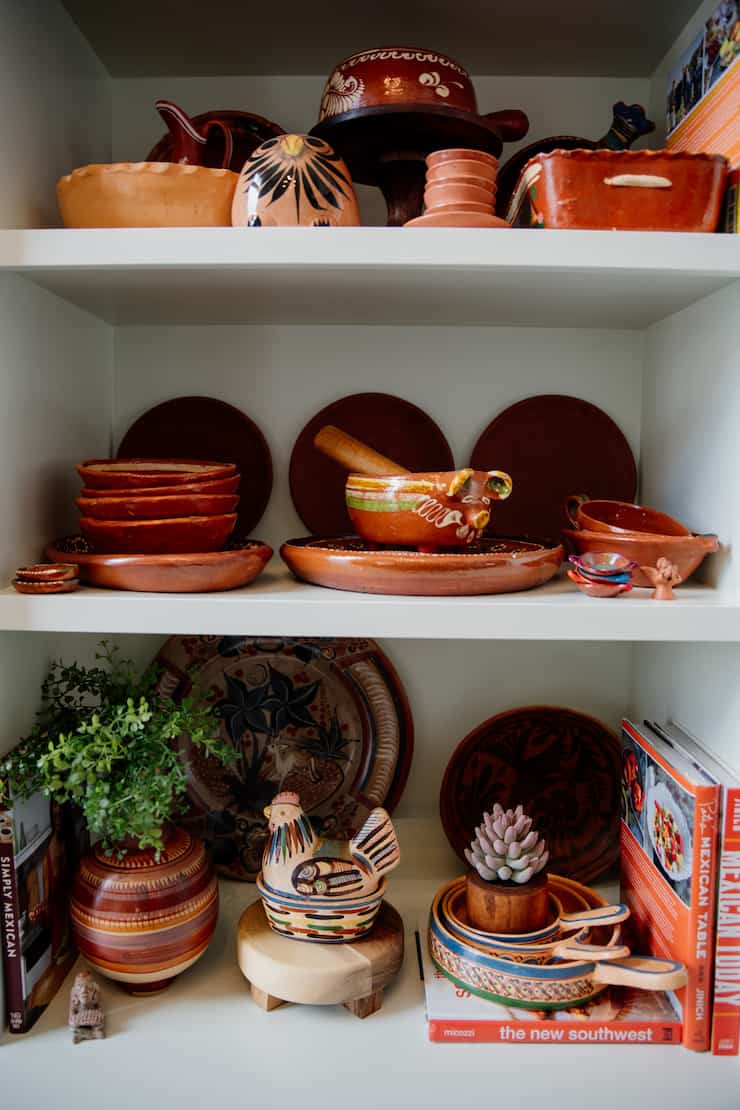 For a fresh and cohesive look – mix together texture, size, and tone, and be sure to keep to a singular color palette or style. I separated all my dishes by color and size and also added my favorite cookbooks and color coordinated them as well.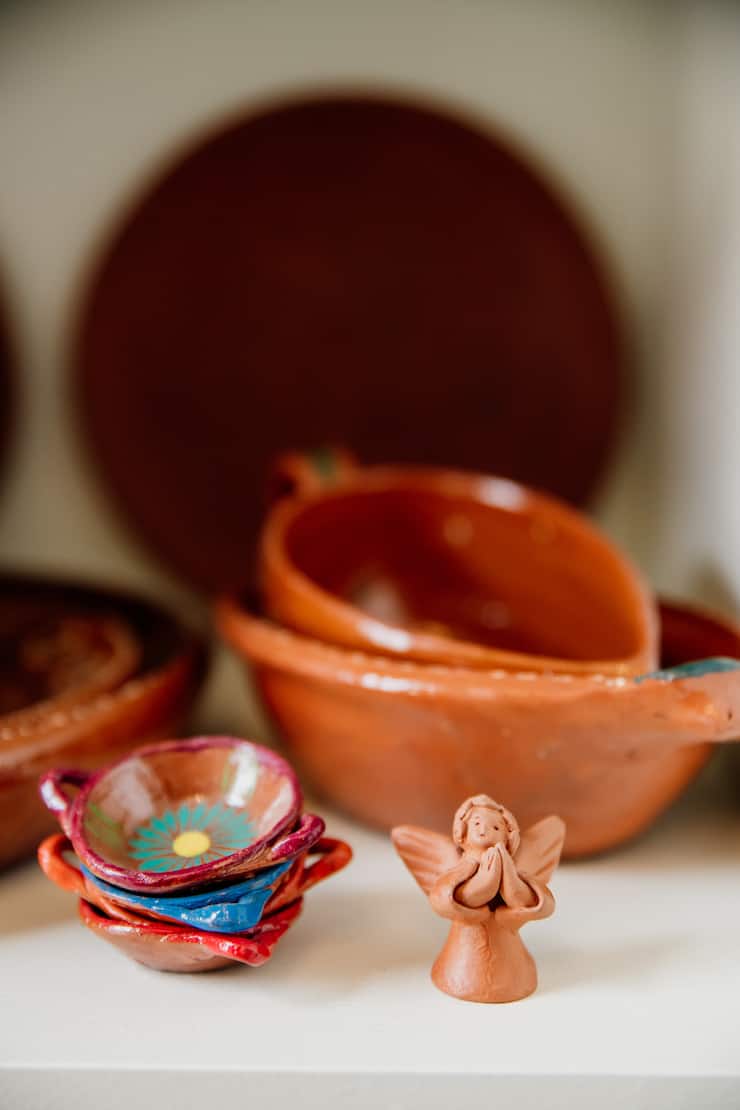 When arranging items on your shelves make sure that the objects vary in height for a larger visual impact.
Are you ready for the full reveal? Head over to The Home Depot blog to see it. I'm sure you'll get tons of inspiration for a double-duty space.
Get the look: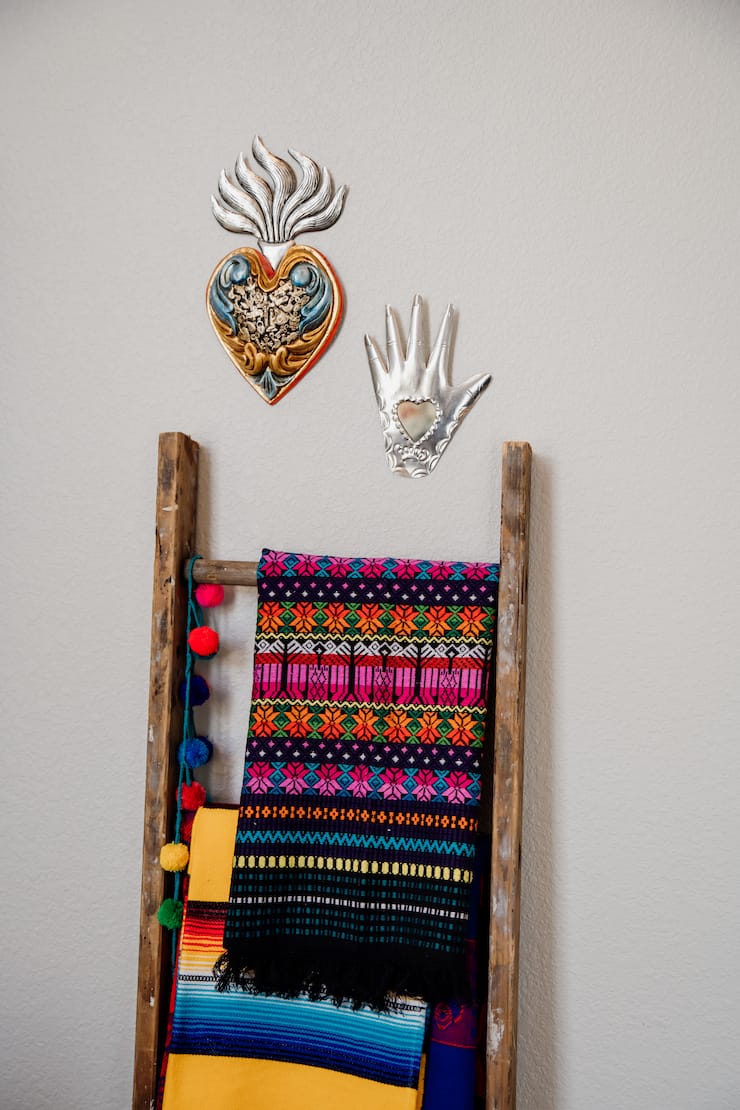 I'd love to hear from you. Do you have a project you have been longing to tackle? I would love to hear more about it – leave me a comment below!
Photography by Jenna Sparks