Succulents in Vintage Ceramics
This post may include affiliate links. As an Amazon Associate I earn from qualifying purchases.
As you might know I'm a sucker for antique dishes! We have found the perfect use for vintage, hand-me-down, mismatched, chipped, and gently used ceramics that you cannot part with. Simply fill them with pebbles and succulents.
Bottom-line…succulents go with everything and look perfect for tabletop decor. We used faux succulents for our DIY. Have you seen them at your local crafting stores? They look completely legit, not to mention, the faux variety are perfect for busy people like me.
Live succulents would look awesome too, but we wanted to make sure that we could re-use our cups and saucers. Of course real plants need watering and this, along with the dirt, could irrevocably stain your ceramics. You can decide if you want to use faux or real succulents.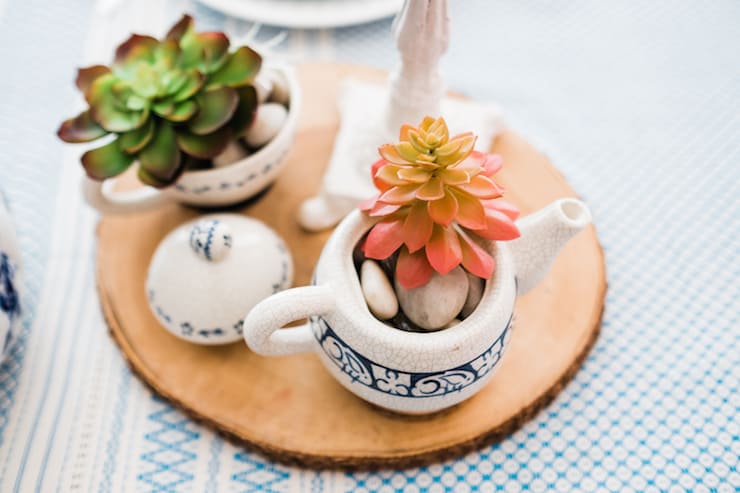 Display these succulents with DIY Bird Nests and Speckled Robin's Eggs for a spring brunch, bridal shower, or tea party. These little succulents would also make the perfect party favor.
Supplies:
Tea cups or vessels of your choice
Faux or live succulents
Pebbles
Gently fill the ceramics with pebbles and arrange succulents.
Photography: Jenna Sparks & Thrifty Rehab  / DIY: Thrifty Rehab