Wooden Clothespin Cross
This post may include affiliate links. As an Amazon Associate I earn from qualifying purchases.
Anyone that knows me knows that I enjoy sacred art and when my mom showed me how cute and simple these wooden crosses are to make, I knew I wanted to share her making this craft with you.
Have you ever seen anything like this? You seriously will do a double take once you realize it is made out of clothespins.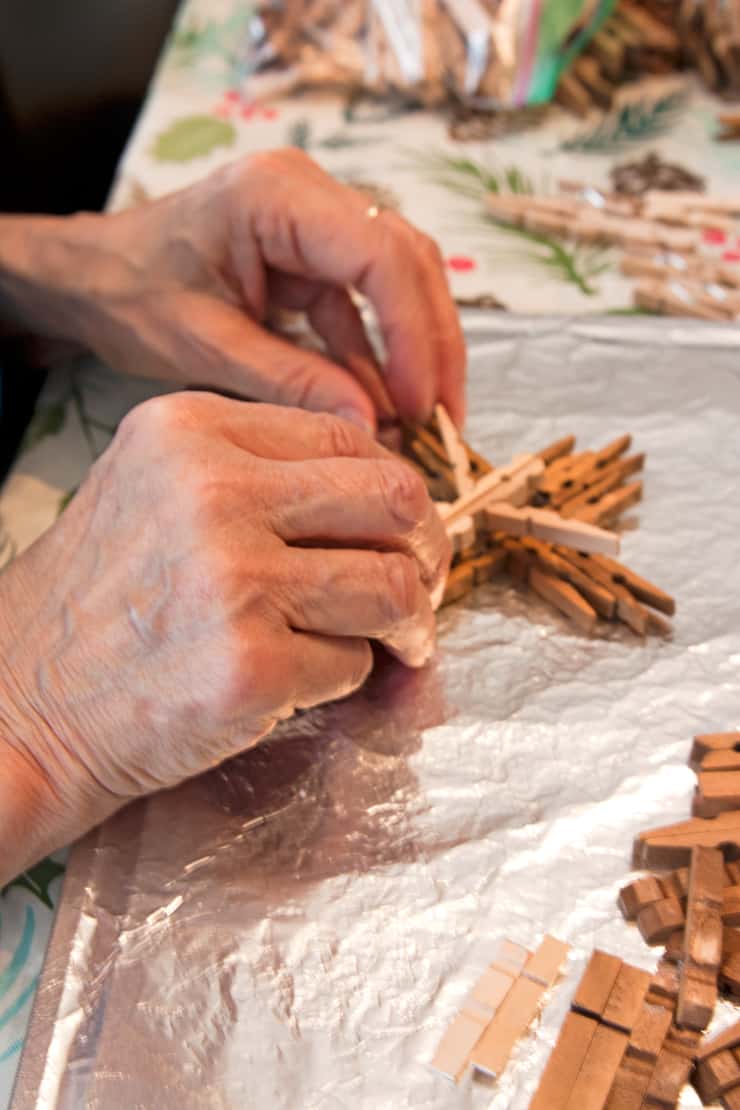 The possibilities for assembling and displaying these clothespin crosses are endless. Wouldn't it be a nice addition to an Easter basket?
Crafters could get really fancy with a few extras like sequin, beads, ribbon, and string. And the small ones can be hung with ribbon as an ornament.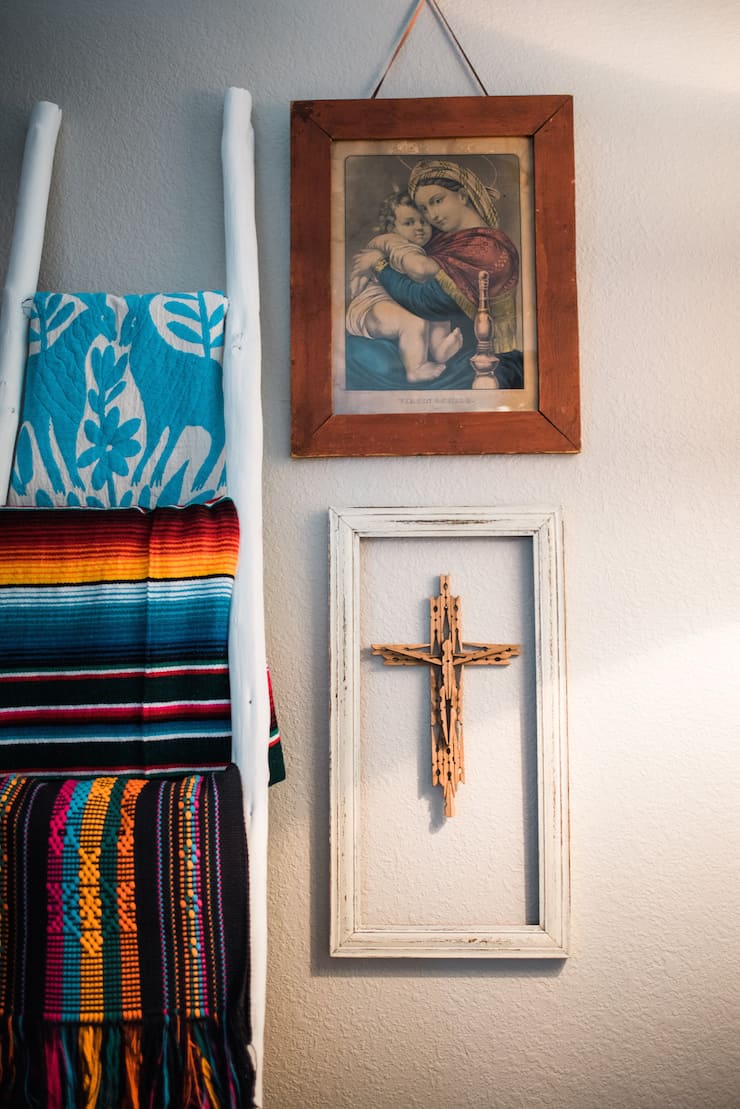 I kept mine simple and rustic and hung it in my living room, highlighted in a vintage frame; it's a special addition to my décor.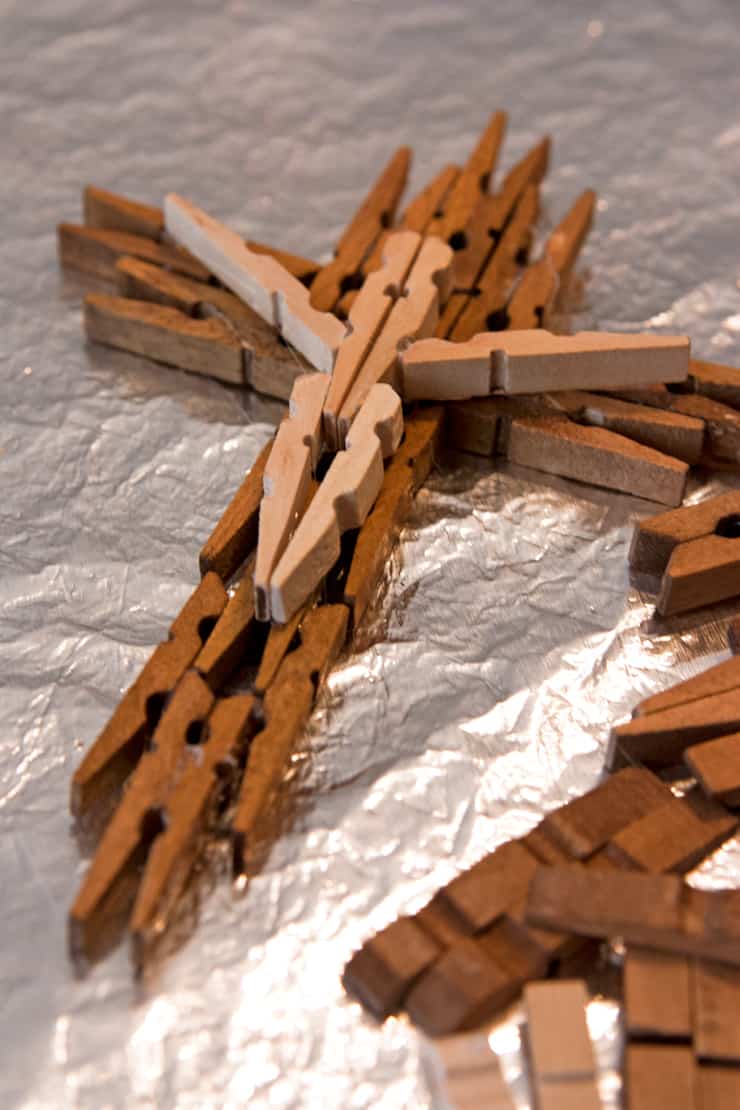 This DIY requires only a few supplies and can be made by all skill levels. The basic supplies along with a few design ideas are below.
For an Easter cross, a white ribbon can be draped on the cross. This craft is best left to interpretation so let your imagination and creativity flow!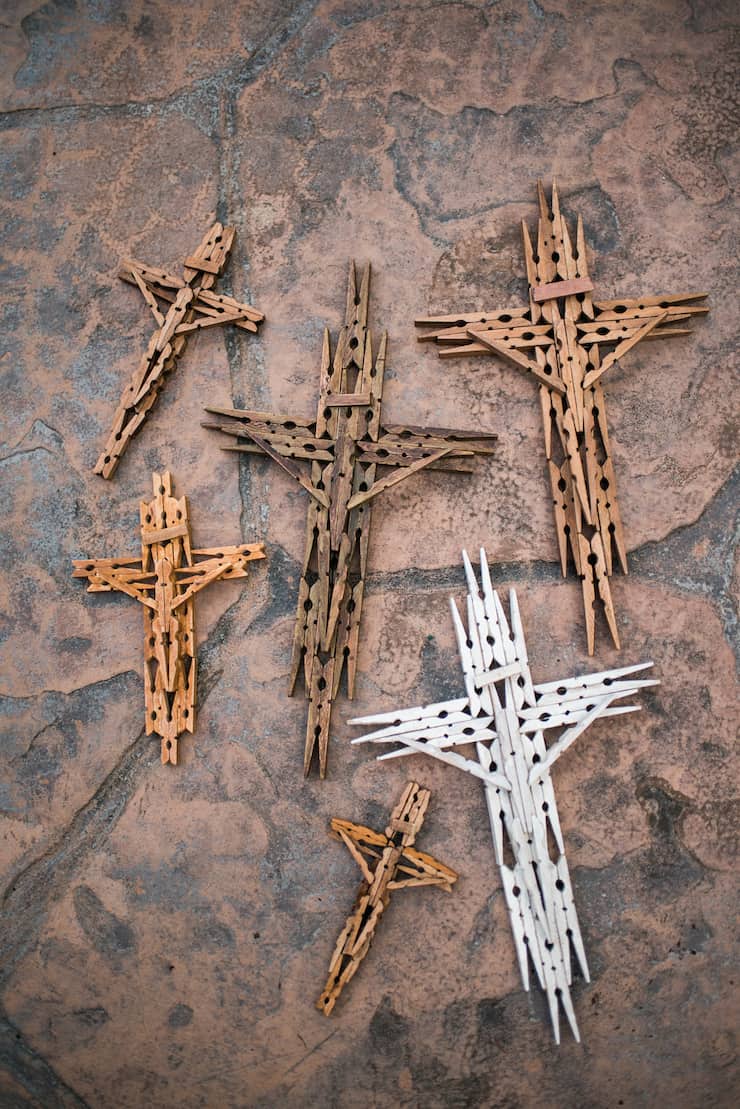 SUPPLIES:
16+ wooden clothespins (stained or natural)
Aluminum foil
Cardboard or cutting board
Hot glue
Small saw or serrated knife
Foam paint brush (optional)
Mod podge (optional)
Carefully take each clothespin apart and remove the metal spring.
Wrap a cardboard or cutting board with aluminum foil for a mess free surface.
Arrange and glue clothespins according to the design of your choice.
Seal front with Mod Podge to preserve wood color and for a slight shiny finish.
Allow to dry at least 1 hour each side in well-ventilated area.
Have fun!