Fabric Swag
This post may include affiliate links. As an Amazon Associate I earn from qualifying purchases.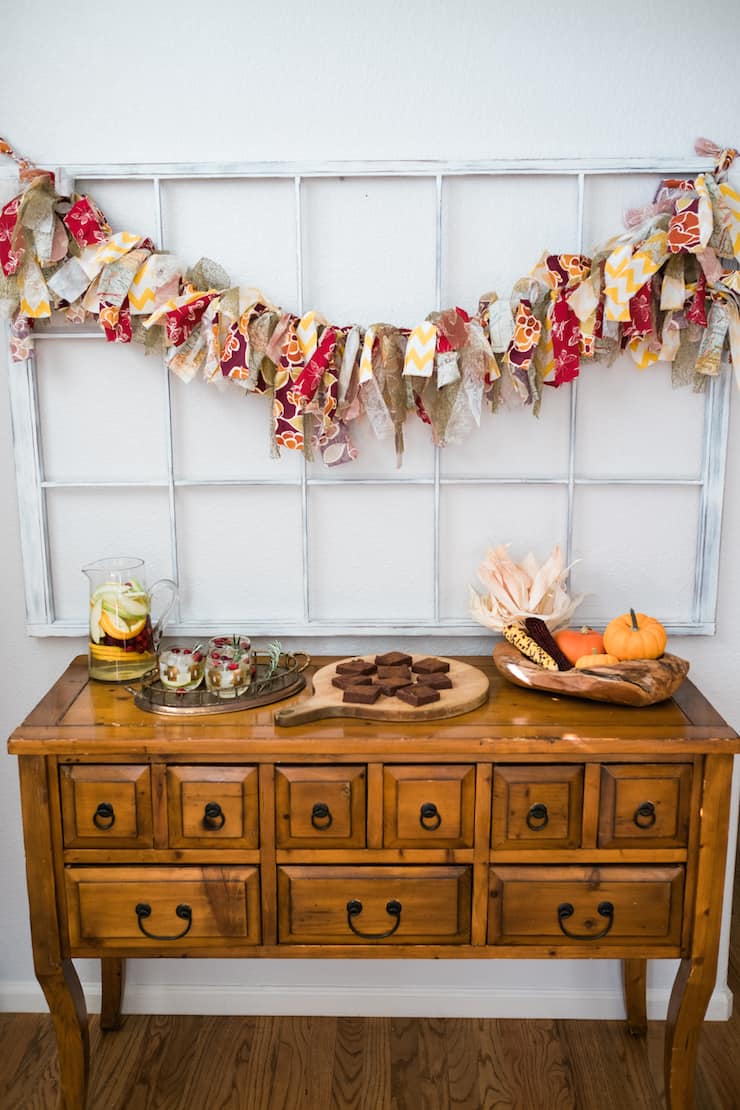 Confession…I don't like to sew. The sewing machine and I can't see eye to eye — literally! Loading the bobbin, threading the needle mostly result in big clumps of knotted thread and endless troubleshooting. Frustration results and I end up sewing by hand. For those of you who have mastered the talent of sewing, props to you. For those of you who can relate to my troubles, read on, this DIY is for you.
We have seen cute fabric swags on Pinterest and decided to give it a try. The scrap pieces of material that we had just happened to reflect traditional Thanksgiving colors.
Of course, you can use any fabric color combinations and create a swag for any holiday. Some of the cutest swags we've seen become part of living decor on bed headboards, footboards, and mirrors.
If you like a more tailored look, cut your pieces with a nice straight edge. For a whimsical look, we ripped our fabric pieces. Additionally, our fabric was a mixture of textures and prints for visual appeal. As with any crafting project there is no right or wrong way, just have fun. Let's begin.

Supplies:
Fabric scraps 8 to 10 inches long
Twine (at least 5 feet)
Scissors
Lay your fabric down and cut the edge spacing roughly 2-inches between each cut. Tear the fabric into 8″ or 10″ strips. If you have fabric that doesn't tear straight, you'll want to cut each strip with scissors.
Tie each individual piece to the twine, with a standard knot, alternating colors and/or textures. If you know how to tie fancy knots, give it a try. You may want to experiment with the length of your swag, depending on where you envision it hanging. We would love to hear your ideas and see your designs!
Photography: Jenna Sparks & Thrifty Rehab / DIY: Thrifty Rehab