Muy Bueno Thanksgiving
This post may include affiliate links. As an Amazon Associate I earn from qualifying purchases.
I have so much to be thankful for this year from meeting new friends, to experiencing new opportunities, to spending quality time with my family. And although I am thankful for all of this all year long, Thanksgiving is the perfect time to show it. Not just through words but through actions. And my action is my cooking.
Oh Thanksgiving…a time for friends and family to gather around the dining room table and share stories of thankfulness, memories of past Thanksgivings, and FOOD! Delicious, delicious food. Thanksgiving, as you know, is quite possibly the most anticipated meal of the year—and it's just a couple of days away. But if you're anything like me, you are still googling Thanksgiving recipe ideas.
So if you're looking for last-minute dishes for Thanksgiving then you're in luck because this year I put together a menu full of my holiday favorites that will inspire and motivate as you create your own menu for your Turkey Day celebration.
Below is a collection of a few of my must have dishes, including appetizers, side dishes, entrees, drinks, and of course desserts, that will give your Thanksgiving menu a muy bueno touch. Happy cooking!
Fig-Spiced Turkey
Thanksgiving isn't complete without the turkey. This simple recipe is bursting with a flavorful sweet and spicy fig preserve, along with a medley of spices. Delicioso!
Vangie's Thanksgiving Stuffing
This is my moms' famous stuffing. Thanksgiving isn't complete without it. Bursting with flavor and full of delicious ingredients this moist side dish can be made in a slow cooker and is a perfect complement to your Thanksgiving turkey.
Chile con Queso
Gotta have this Tex-Mex appetizer! Spicy jalapeños plus ooey-gooey cheese is easy to make and sure to be a crowd pleaser at your Thanksgiving table. Or for more authentic Mexican version try Rajas Con Queso.
Maple Roasted Winter Squash
This is a new recipe that I have a feeling will grace our Thanksgiving table for many years to come. Some maple syrup, a little bit of salt and pepper, and your choice of winter squash is all you need to make this quick yet elegant side dish.
Mexican Chocolate Pecan Pie
Mexican chocolate + Kahlua + Texas pecans give this classic dessert deep flavor and a feeling of satisfaction—a perfect finish to your Thanksgiving meal.
Christmas Sangria
Don't let the name fool you. This festive sangria is perfect for Thanksgiving dinner too! Delicious and sweet—your guests are going to love it!
Stay tuned — I have more festive dishes coming before the big turkey day!
And let's not forget the day after Thanksgiving…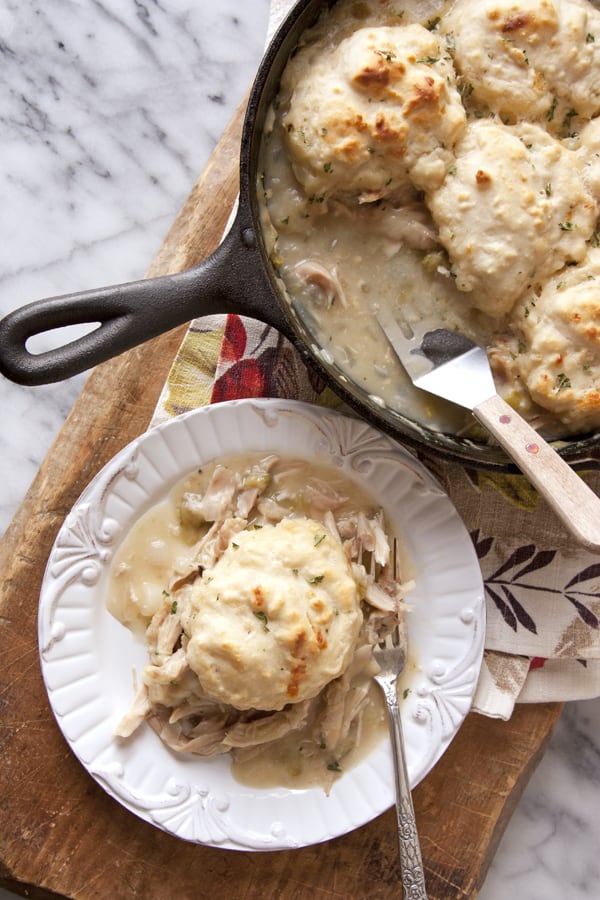 One-Skillet Turkey and Roasted Green Chile Pot Pie
Thanksgiving food makes some of the best leftover meals, am I right?! This 30-minute Mexican pot pie recipe can be made in one-skillet and is the ultimate comforting dish for post-Thanksgiving celebrating.