Homemade Mexican Chorizo (a guest post)
This post may include affiliate links. As an Amazon Associate I earn from qualifying purchases.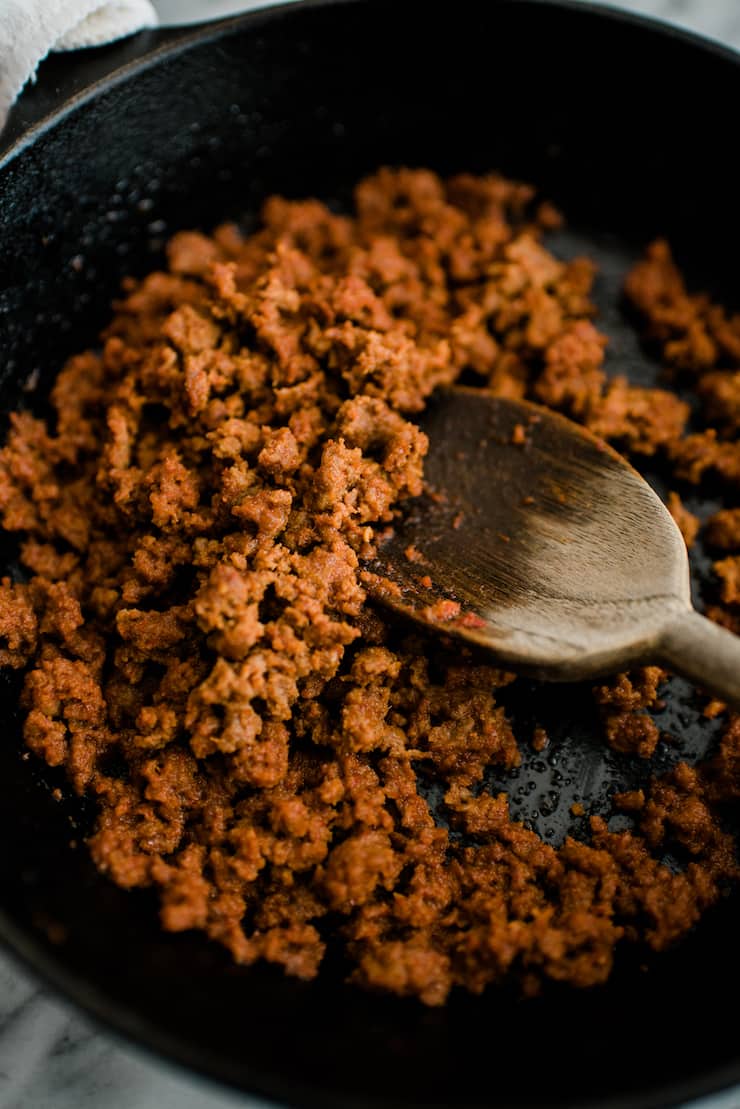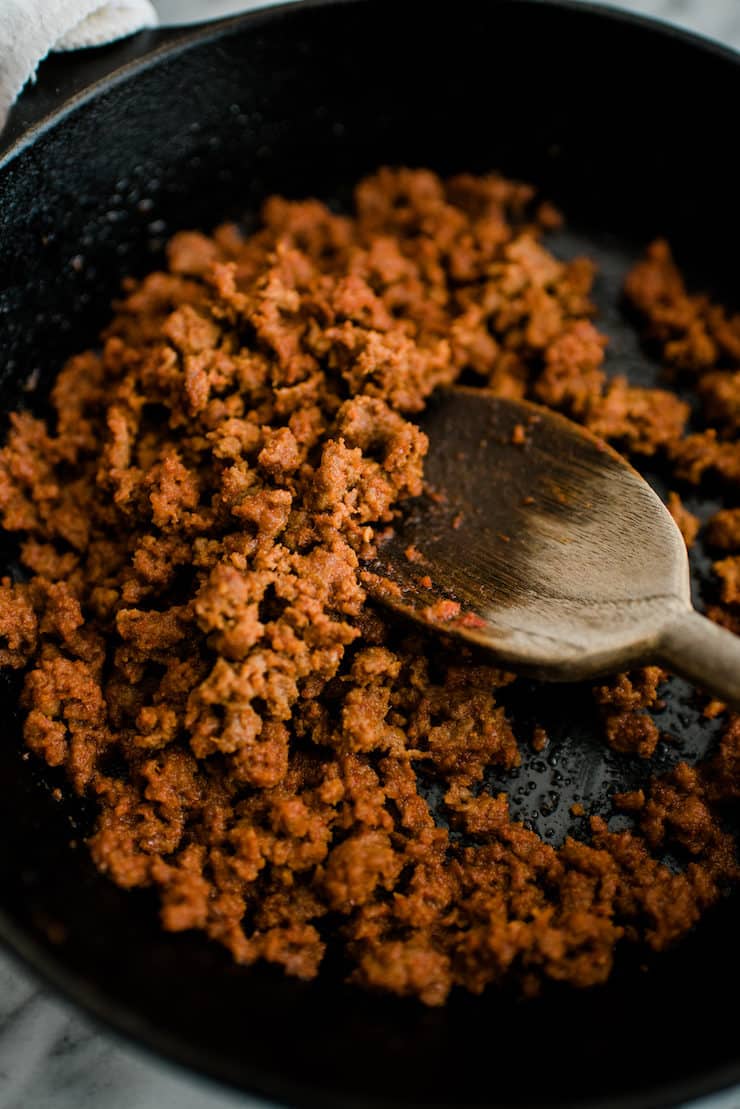 One of the questions I am often asked is, "What is your favorite brand of Mexican chorizo?" Growing up in El Paso we always purchased Peyton's Chorizo. I remember after moving away from El Paso we always stocked up on it when we visited. Now, it is available online (of course). Now, my go-to favorites are Cacique Chorizo, El Mexicano Chorizo, and Ranchero Chorizo. What is your favorite?
The funny thing is my family always purchased Mexican chorizo – packaged or from a carniceria. My grandma or my mom never made homemade chorizo.
My good friend Karen once contributed homemade beef chorizo for my Empanadas and Sopes Fiesta and it was beyond delicious. I asked her about it and she told me it was her husband's recipe that he learned from his grandmother.
For years, I kept hinting for the recipe and finally her husband George made and delivered me chorizo and shared his family recipe. Later, he emailed me a sweet note about his grandma that brought tears to my eyes.
A special note from George~
There are some things that only belong to the person who made them. My Grandmother's recipes are not just ingredients, but rather her recipes represent my childhood. They are my memories of her standing at the counter, effortlessly combining ingredients without a measuring spoon in sight, all while patiently telling us stories about her life.
I learned so much about her from listening to her talk while she prepared her family's meal. I did not always learn the recipes; more importantly I did learn her stories. These memories could never be conveyed in a list of ingredients. Those who make it will be amazed at its simplicity and unique flavor.
The recipe will never encompass the complexity of her life. Sharing this was not as easy as I had expected. I guess that is because some will read this, some might try it, none will understand it. Love you Grandma!
Homemade Mexican Chorizo
Simple and quick to make and bursting with flavor, this delicious chorizo can be frozen to have on hand any time you need it.
Ingredients
2 ½ pounds ground beef
1 ½ tablespoons salt
1 ½ tablespoons cumin
1 ½ tablespoons garlic powder
8 heaping tablespoons of red chili powder, recommend New Mexico red chili powder
2 to 3 tablespoons white vinegar
Instructions
In a large bowl, combine the beef with spices until they are well combined.

Add white vinegar to moisten as needed.

Place mixture in your refrigerator for a day or two to marinade in a well-covered glass container. This step will enhance the flavor.

Use in your favorite recipe calling for Mexican chorizo, or refrigerate or freeze the sausage in an airtight container for later use.
Notes
To cook: Fry chorizo over medium heat, breaking up the sausage with a spatula or wooden spoon as you go so that the finished product is "loose" and not chunky.
Calories: 494kcal, Carbohydrates: 2g, Protein: 33g, Fat: 38g, Saturated Fat: 15g, Cholesterol: 134mg, Sodium: 1877mg, Potassium: 561mg, Fiber: 1g, Sugar: 1g, Vitamin A: 59IU, Calcium: 48mg, Iron: 5mg
Photography by Jenna Sparks