The Whole Tamalada
This post may include affiliate links. As an Amazon Associate I earn from qualifying purchases.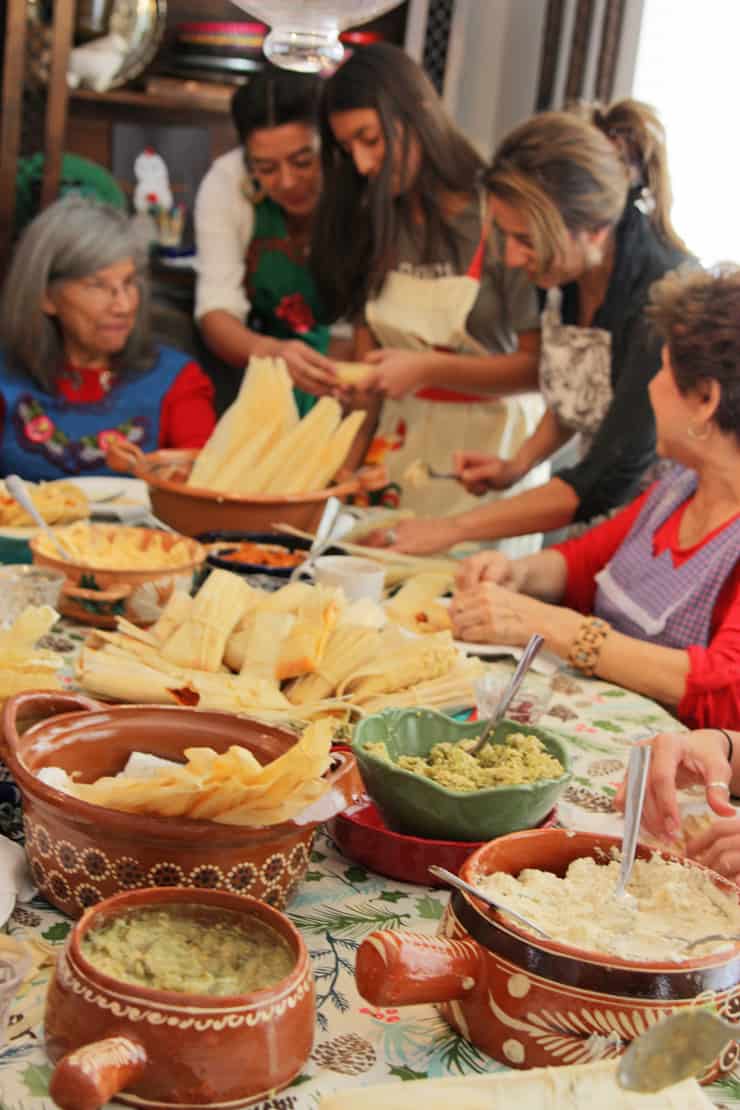 I have been sitting here staring at my computer trying to figure out what to write about my tamalada, and I can't think of what to say. I just keep smiling as I see all the photos.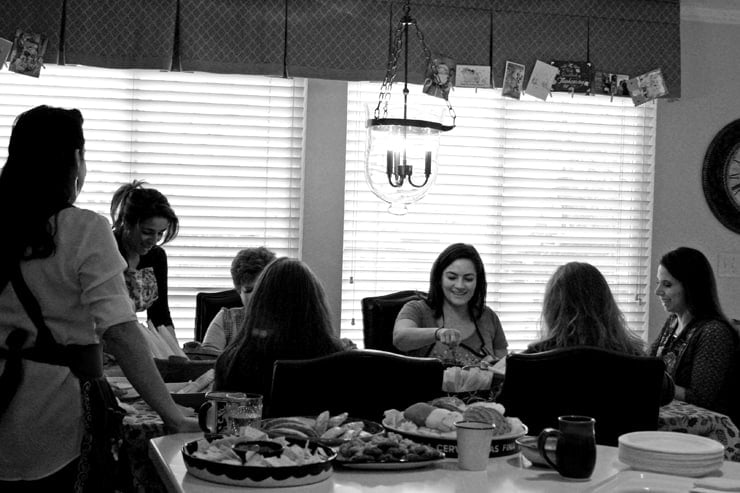 I always get so emotional around the holidays. It is a time when I feel blessed, it is the time when I feel so close to the people I love.
I'm so happy to have my mom here with me. I love cooking, celebrating, hosting, and having a houseful of family and friends.
Two days before the tamalada my mom arrived, and the day before we shopped and prepped for the tamalada.
I wanted to share our menu with you just in case you were interested in hosting a tamalada of your own.
If you want to host a tamalada it's not too late. You can serve tamales for New Years Eve, Dia de los Reyes, and Dia de la Candelaria. Lots of wonderful excuses to keep eating tamales.
Drinks
Appetizers
Desserts
Prep for Tamales
We also picked up a variety of pan dulce and asked our guests to bring an appetizer to share or a filling for tamales.
I'd like to take the time to thank these beautiful ladies for joining me in coming over and making tamales.
The day of my tamalada I felt so content – I was quiet and just snapped lots of photos. I didn't even make one single tamal, because my guests were awesome tamaleras.
I enjoyed hearing all the chitchatting and laughter from my guests. It reminded me of being a little girl and listening to my mom and her sisters talking and laughing the night away in the kitchen at holiday parties.
At my tamalada I asked my guests to wear an apron and then we all voted for our favorite apron. My cousin Brenda won the apron contest and won this steamer. I think she's excited.
Wishing you peace and love this holiday season. Christmas time is a season of great joy. It is a time of remembering the past and hoping for the future. May the glorious message of peace and love fill you with joy during this wonderful season.