Beet, Avocado, and Chicken Salad
This post may include affiliate links. As an Amazon Associate I earn from qualifying purchases.
Do you like beets? My hubby hates beets and it's so sad! When I was pregnant with our daughter I used to crave beets.
I remember I begged my hubby to try one piece of a beet by literally opening his mouth and placing it in his mouth. He acted like a stubborn little boy and began to gag once the beet hit his tongue. I instantly felt horrible. I didn't realize he hated beets that badly. Now we joke about it.
I love beets and so does my son. I especially love beets on a salad. I buy vacuum-packed cooked beets making it very convenient to throw on a salad.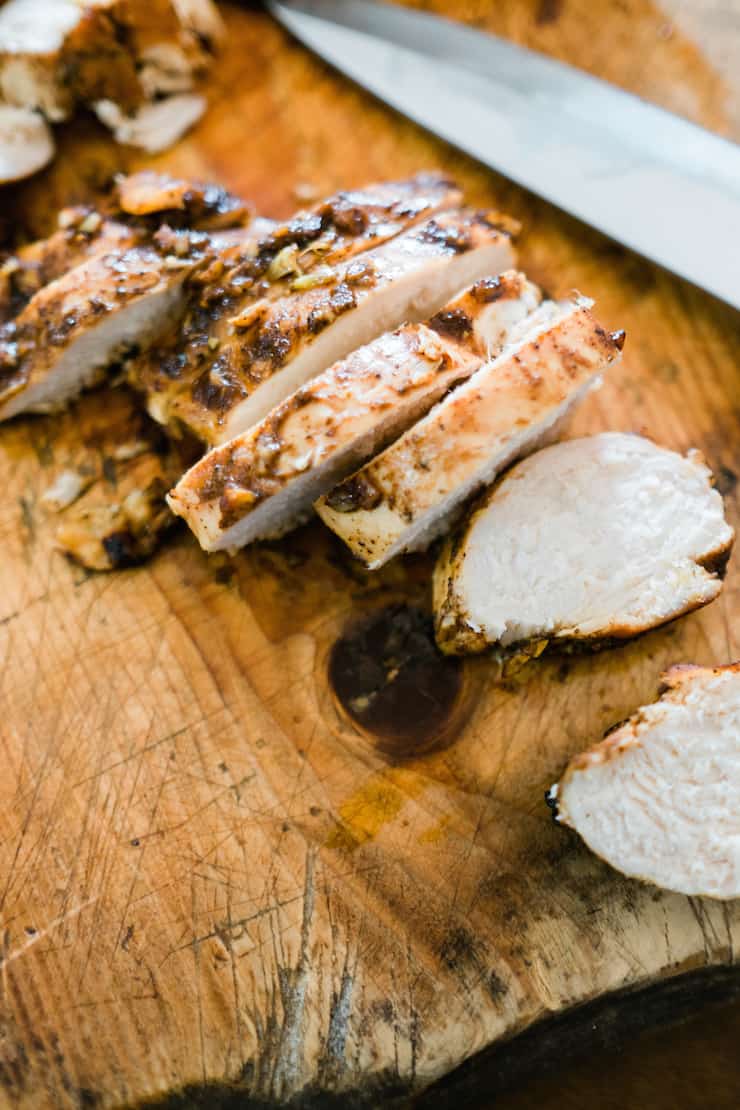 This hearty salad is easy to make with a bed of spring mix salad, baked chicken breasts, sliced cooked beets, avocado slices, crumbled queso fresco, pepitas, and a drizzle of olive oil and a squeeze of fresh lime juice. Very satisfying and very healthy.
Beet, Avocado, and Chicken Salad
Healthy yet nourishing and satisfying! Make this salad as a light lunch or dinner.
Ingredients
1 bag spring mix salad
2 beets, cooked and sliced
1 avocado, ripe yet firm, peeled, pitted, and sliced
dry roasted pepitas
olive oil, for drizzling
Lime, for drizzling (optional)
1 big cooked chicken breast, sliced
Instructions
Place salad on a large platter.

Add beets and avocado slices, and season with salt and pepper.

Top with queso fresco and pepitas.

Lightly drizzle with olive oil and lime juice, if using and serve immediately.
Notes
I tend to buy vacuum-packed cooked beets for this salad for convenience's sake. 
Calories: 434.13kcal, Carbohydrates: 22.99g, Protein: 9.96g, Fat: 36.73g, Saturated Fat: 7.41g, Cholesterol: 15.72mg, Sodium: 254.11mg, Potassium: 956.05mg, Fiber: 10.27g, Sugar: 7.36g, Vitamin A: 1005.68IU, Vitamin C: 37.16mg, Calcium: 169.19mg, Iron: 2.21mg
Photography: Jenna Sparks