Mexican Picnic Menu + How to Pack a Picnic Basket
This post may include affiliate links. As an Amazon Associate I earn from qualifying purchases.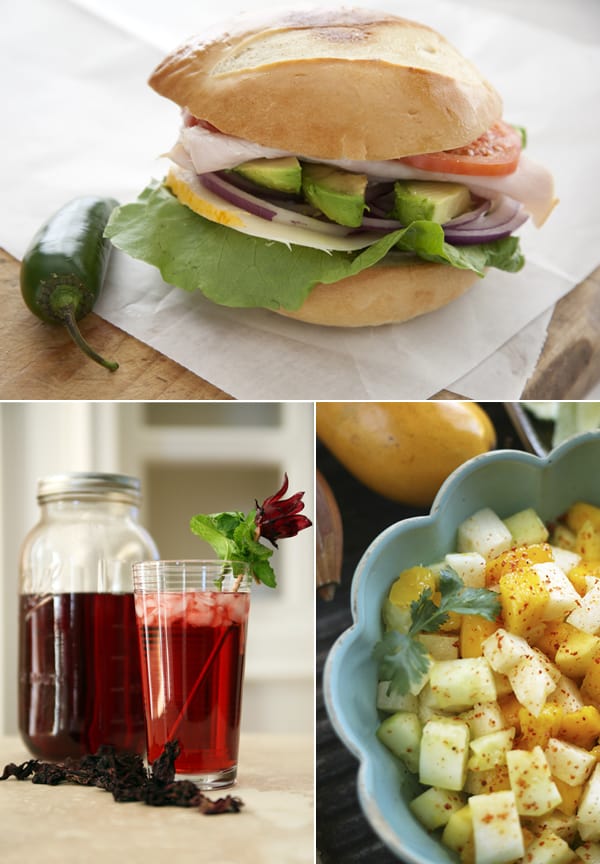 The weather has been so unpredictable in Colorado lately. It snowed on mother's day and its been raining like crazy. But when its not raining the weather has been warm, the grass is green, and I'm craving a picnic.
Who doesn't love an old fashioned picnic? When you combine delicious food, family, fresh air, and sunshine — it's the perfect recipe for a delightful outing.
But the recipe for a successful picnic doesn't end there. You'll need a variety of basic supplies within easy reach throughout the duration of your outing. Watch my video where I share how to pack a picnic basket.
Pack a serape and make some of my favorite recipes for a Mexican-style picnic: simple, quick, and tasty tortas, fresh, crunchy, and spicy mango, jicama, and cucumber salad, refreshing agua de jamaica (hibiscus tea) for the kids, and a nice bottle of wine for the adults.
Be sure to follow Celebrate Family Values on facebook and twitter to download valuable coupons from participating Kimberly-Clark brands and for tips and tricks for everyday products like these soft and absorbent Kleenex hand towels I used in this video.
Please keep in touch and subscribe to Muy Bueno and follow me on Twitter, Facebook, Instagram, Pinterest and subscribe to Muy Bueno on YouTube.
A special thanks to Kimberly-Clark for sponsoring this video and blog post.