Celebrate National Tequila Day
This post may include affiliate links. As an Amazon Associate I earn from qualifying purchases.
July 24th is National Tequila Day! How will you celebrate? If your plans include limes and salt then you're on the right path to enjoying the day in the best way possible. If I was to make one recommendation though, I would recommend selecting quality tequila blanco when mixing your celebratory drink. But no need to buy a pricey bottle—just be sure it's 100% agave so that it is smooth and lacks additives.
Made from the blue agave plant, which only grows in the rich and sandy soil of Jalisco, tequila is considered the national drink of Mexico. And on this day, millions of Americans will enjoy themselves by hosting a tequila fiesta with friends and family.
But you don't need to drink a margarita to honor this special day. Nope. Simply grab your friends, take a seat on the patio, and try one of the many innovative recipes below. Let's raise our glasses and toast to our friend, tequila!
Tequila Lime Carne Asada Skewers
Full of authentic Mexican flavor, this marinated skirt steak is grilled to perfection and seasoned with lime juice, butter, cilantro, and of course, tequila.
Fruit Infused Tequila
Infuse your own fruit tequila with this DIY recipe, perfect for National Tequila Day. Serve a Fig Margarita in these Blue Rim Glass Margarita Glasses for added festiveness.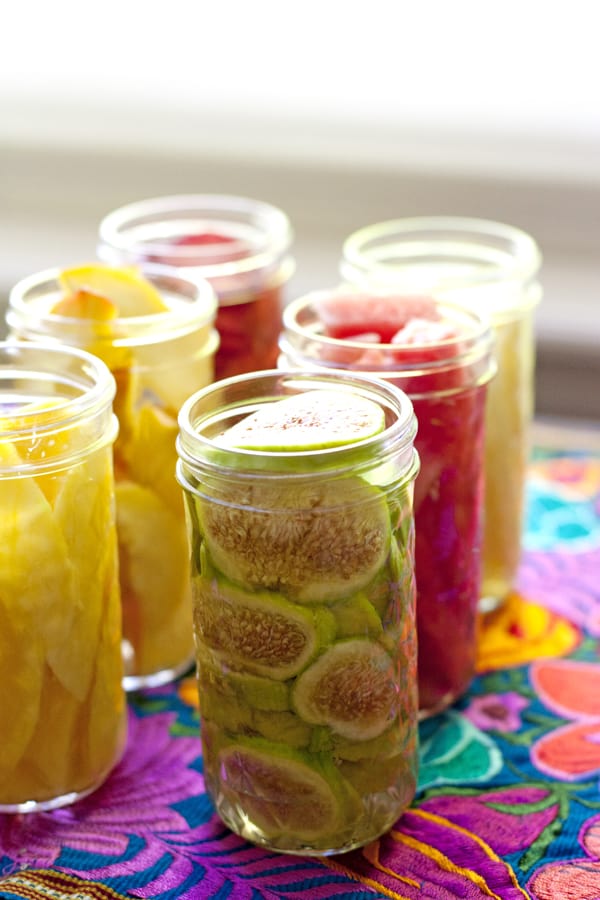 Mexican Chocolate Bundt Cake with Tequila Almond Liqueur Ganache
This decadent and rich chocolate cake has flavors similar to a coffee cake with undertones of cinnamon from the Mexican chocolate and a nice kick from the cayenne pepper. Go ahead, have your cake and eat it too.
Chipotle-Tequila Shrimp
Tequila and chipotle—what's not to love? Light but deliciously packed with traditional Latin flavors these shrimp skewers go great with a side of my cilantro lime rice.
La Paloma
This unbelievably refreshing tequila grapefruit cocktail is not sweet but rather citrusy and tangy and tastes like a margarita with some added fizz. Salud!
Avocado Chili Brownies topped with Avocado Tequila Ice Cream
The creamy avocado tequila ice cream in this recipe releases an agave flavor and pairs perfectly with these moist yet airy chocolate brownies.
Spiked Aguas Frescas
Choose from either tequila blanco or tequila reposado to add to your fruity and minty agua de melon or floral and spicy agua de jamaica for your next agua fresca fiesta.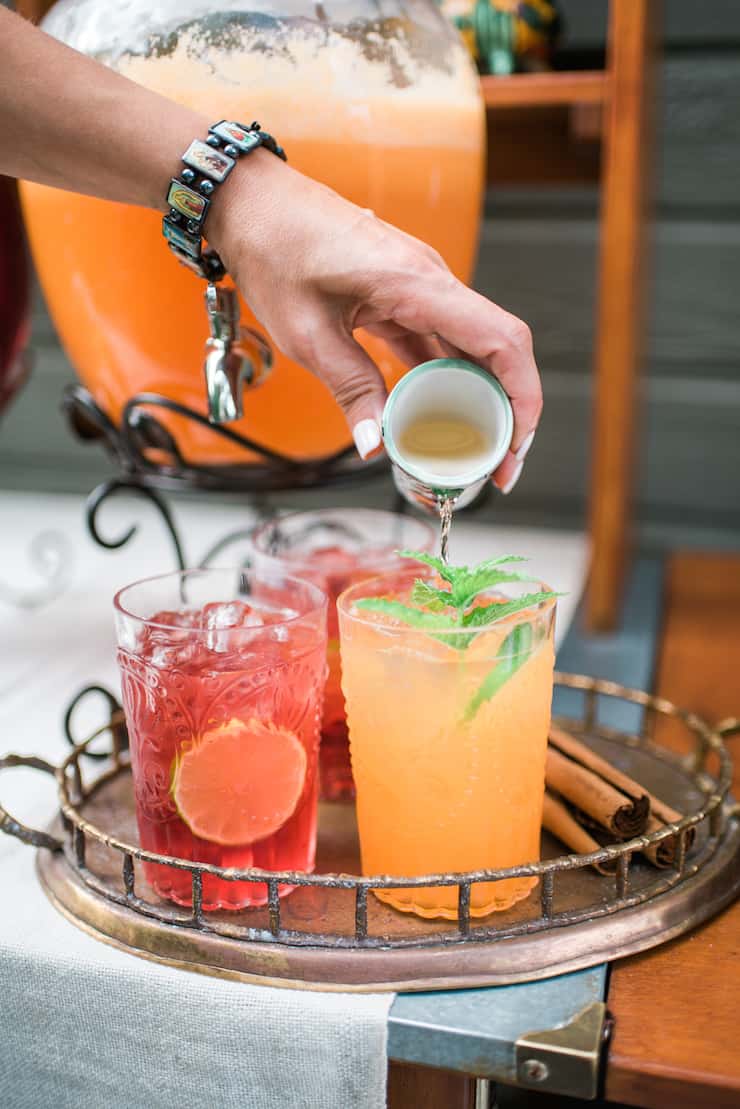 Prickly Pear Frozen Margarita
Cool off your summer nights with this gorgeous and bright pink frozen margarita made with fresh, juicy prickly pears.
Cherry Limeade Margaritas
Cherry limeade and tequila is a match made in summer drink heaven, especially if it is made with fresh cherries and limes. Word to the wise: use this Lime Squeezer to make juicing the limes easier.