Orange and Clove Pomanders 
This post may include affiliate links. As an Amazon Associate I earn from qualifying purchases.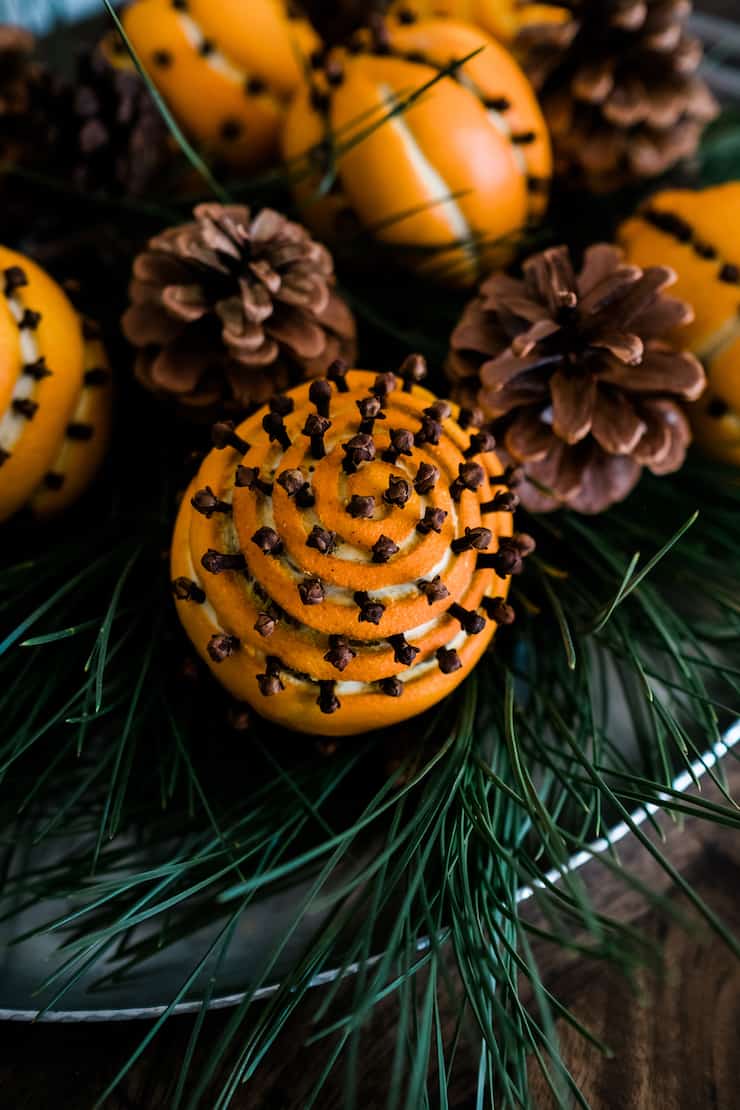 Do you have a holiday craft that has become a family tradition? I remember sitting around the kitchen table with my mom sticking cloves into oranges for the holidays. Never did I know they had a fancy name or have been used to decorate at Christmas since the Middle Ages.
I just assumed it was my mom's clever way to keep me busy while biscochos baked in the oven.
The spicy, citrusy, sweet smell brings back so many magical memories. I know we all get crazy busy this time of year however, we owe it to our kids to incorporate fun little projects like this.
We used ours as a colorful centerpiece with the addition of pinecones and small pine tree branches — it's a fragrant and festive touch. You can also wrap each one in a ribbon, secured with a bow and hang as an aromatic ornament on your Christmas tree.
It's activities like this, that help you destress, appreciate and reflect on the past year. I have a special place in my heart for this craft and am sure you will too. 

Supplies: 
Oranges, Mandarines, or Clementines
Cloves
Toothpicks
Crayon (optional)
Carving tool (optional)
Ribbon (optional)
On Pinterest, we found and tried to reproduce some fun designs in the oranges. You too can try your own unique designs, using the crayon and carving tool to carve out the lines out with a carving tool.
You can use a toothpick to make pre-made holes; this is helpful for children because the cloves can hurt their little hands.
If you want the pomanders to last, store them in a paper bag for a few weeks. Use lots of cloves which are a natural preserving agent. The cloves will draw out the juices and they'll shrink in size.  
Photography: Jenna Sparks  / DIY: Thrifty Rehab