Summertime Watermelon Drinks
This post may include affiliate links. As an Amazon Associate I earn from qualifying purchases.
Summer = watermelon! I recently posted a video on Instagram: How I cut up a watermelon into bite-sized pieces and it kinda went viral! And when I say "viral" it's viral for me. This is the top-viewed video for me on Instagram to-date. I may or may not have given myself a self-high-five.
Now, if only I can recreate that magic. Instagram is such a mystery!
The long format video has been on my YouTube channel for years, and the video is also in this blog post: Frozen Watermelon Margarita. Below is the short format video I shared on Instagram.
Life is like a good watermelon, sweet and juicy…but you still have to pick out the seeds to enjoy every bit of it.
Celebrate National Watermelon Day (yup, it's a real day — August 3) and buy a watermelon. You might as well pick up two and make some fun drinks to sip on.
Everywhere you look, grocery stores, fruit stands, and farmer's markets are carrying watermelons of all shapes and sizes. Most are now seedless but I remember growing up having watermelon seed spitting contests with my cousins. Did you?
Watermelon isn't just for eating though. This refreshing fruit is actually perfect in a drink concoction too! Refresh yourself on these hot summer days and quench your thirst with this list of five of the best watermelon drinks and cocktails that are sure to make your summer memorable. Make a large kid-friendly batch or add some alcohol to spice up the party. Either way, these drinks are a great way to enjoy the outdoors with friends and family. Salud!
Sandia Burro (Watermelon Mexican Mule)
This flavorful, Mexican spin on the Moscow Mule is spicy yet sweet and full of south-of-the-border flavor with agua de sandia, tequila, lime, and ginger beer.
Frozen Watermelon Margarita
Before summer is gone make sure to freeze some watermelon to blend in this all natural, sweet, slushy, and oh so refreshing spin on the classic margarita.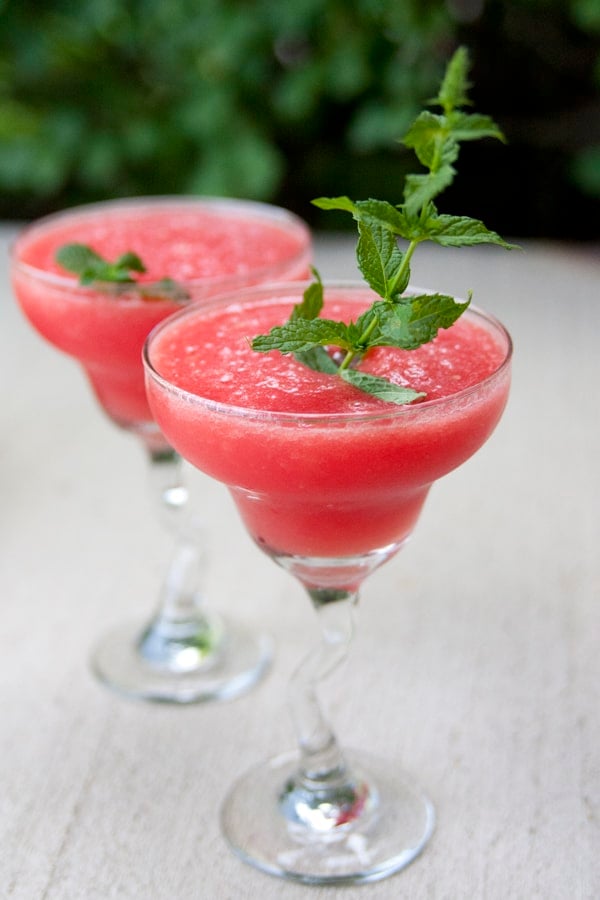 Agua de Sandia
If you love watermelon then this recipe is for you! Easy to make and sweetened to suit your taste make sure to add a touch of green with lime and mint garnish.
Fruit Infused Tequila
Summer is the perfect time to infuse tequila and this simple DIY recipe will get your creative juices flowing in no time. Also great as a hostess gift served in these 12-oz jelly jars.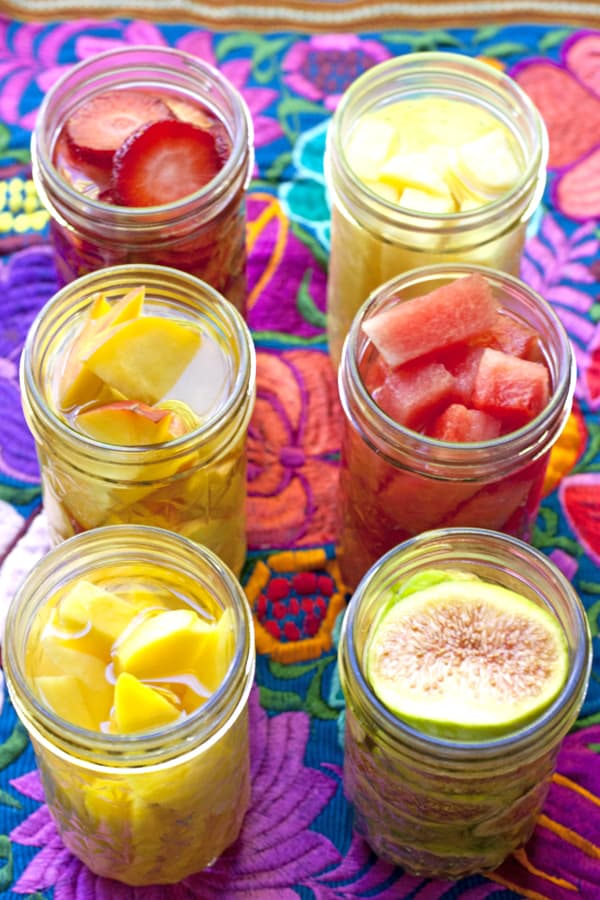 Sandiatini
Serve a little bit of delicious sparkle with this grown-up version of my refreshing Agua de Sandia – made with a splash of coconut rum and club soda.