Easy Lime Chelada (Mexican Beer Cocktail)
This post may include affiliate links. As an Amazon Associate I earn from qualifying purchases.
You know the old adage: when life gives you limes, make yourself a Chelada! Okay, that might not be *exactly* the saying we grew up with, but as adults, just trust me: it's far better.
This refreshing Mexican beer cocktail is particularly welcome on a warm and sunny day. Just be warned: it's impossible to drink just one!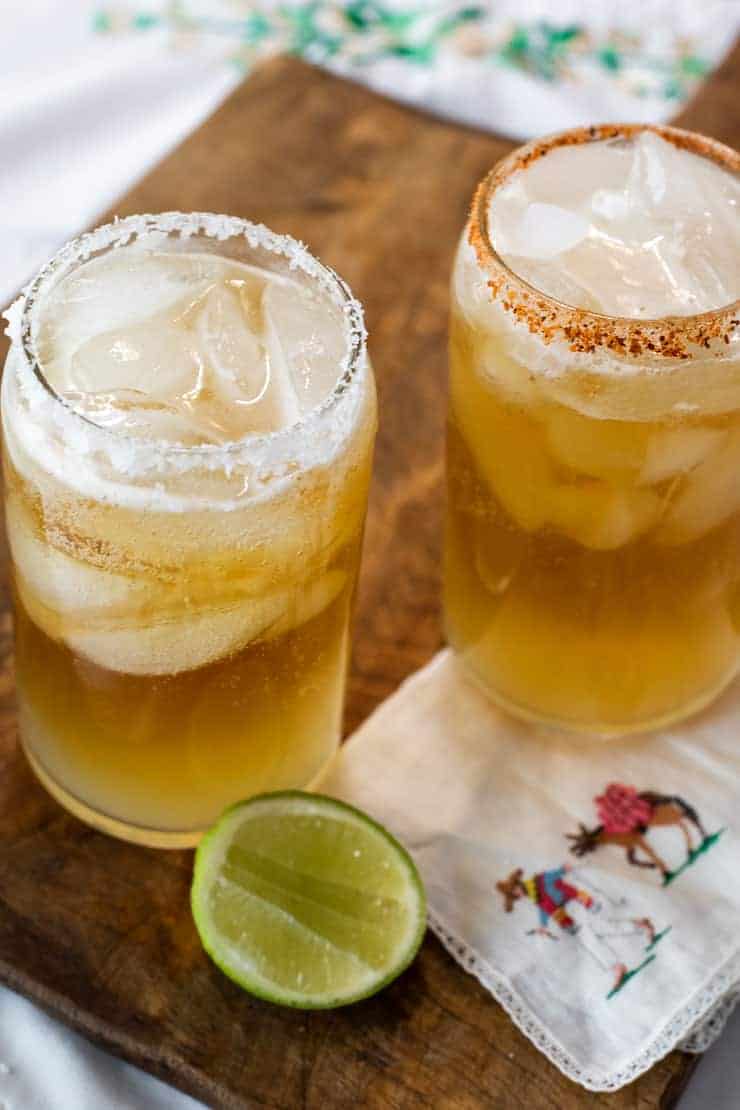 The first time I had one of these tasty drinks I thought, "Wow, this is like a limonada and beer all in one! How come I didn't think of this combination?" My next thought was, "I need to have another one."
If you are yet unfamiliar with cheladas, I invite you to make one with me. I can almost guarantee you'll love it.
What does "Chelada" mean?
There are competing claims to where the name chelada came from, and they both make a lot of sense to me!
The first etymological claim asks that we break the word down into component parts. In Mexican slang, chela is slang for "beer," and helado is the Spanish word for "ice." So chelada is a fun play on words that combines the two and refers to a beer cocktail. (Remember that in Spanish, the "h" in helado is silent.)
If we combine ice and beer, we are well on our way to making a chelada! I like to keep mine very simple — just light beer, fresh lime juice, and ice with a simple salted rim. Think of it like a lime margarita, except a bit lighter on calories and sugar!
What is the difference between Chelada and Michelada?
The other origin story for the name chelada has to do with a man in a bar (don't so many fun stories start that way?). It is rumored that a member of Club Deportivo Potosino, named Michel Ésper, used to order his beer on the rocks with a splash of lime. The drink become known as "Michel's limonda," which was then shortened to michelada.
While the original michelada was simply made with lime, nowadays they refer to a more specific type of beer cocktail (cerveza preparada) that combines beer with bloody mary style ingredients like tomato juice, Worcestershire and hot sauce — try my Easy Spicy Michelada.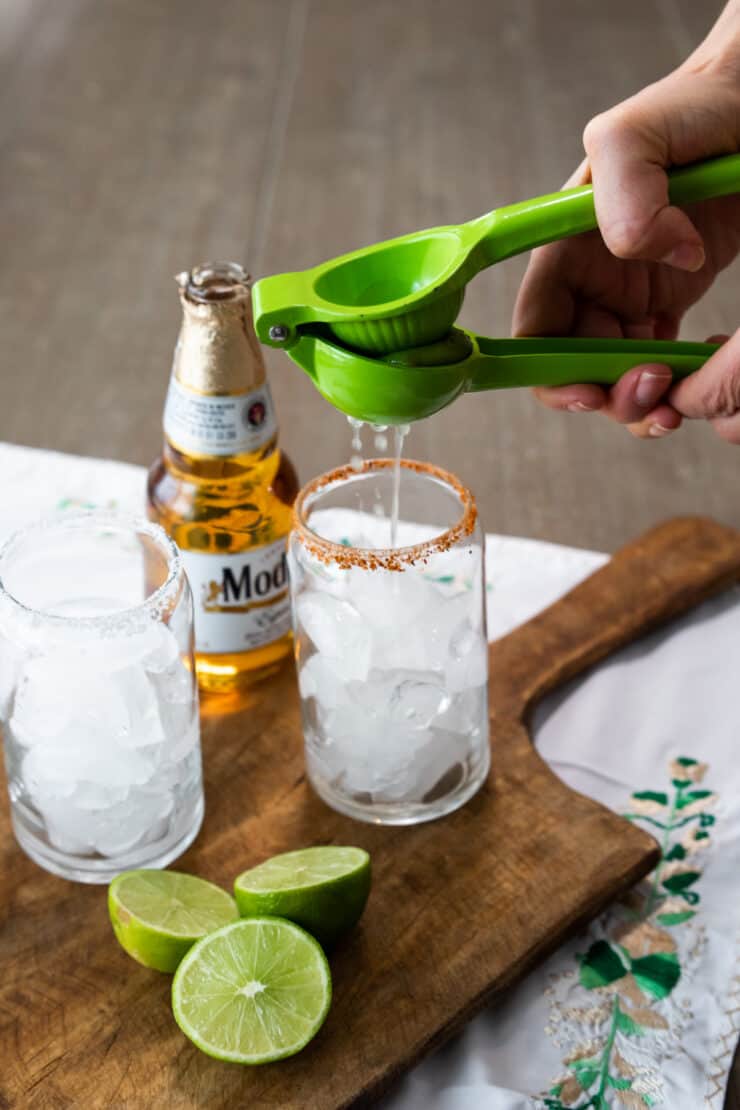 How to Make a Lime Chelada
If you're looking for a simple cocktail, things don't get much easier than making a chelada. Grab your favorite light Mexican beer, a fresh lime, and some ice.
Moisten the rim of a glass by running a wedge of lime around it. Dip in your favorite glass rimmer – coarse salt, Sal Limón, or Tajín.
Add ice and lime juice to the glass, then top with beer. Salud!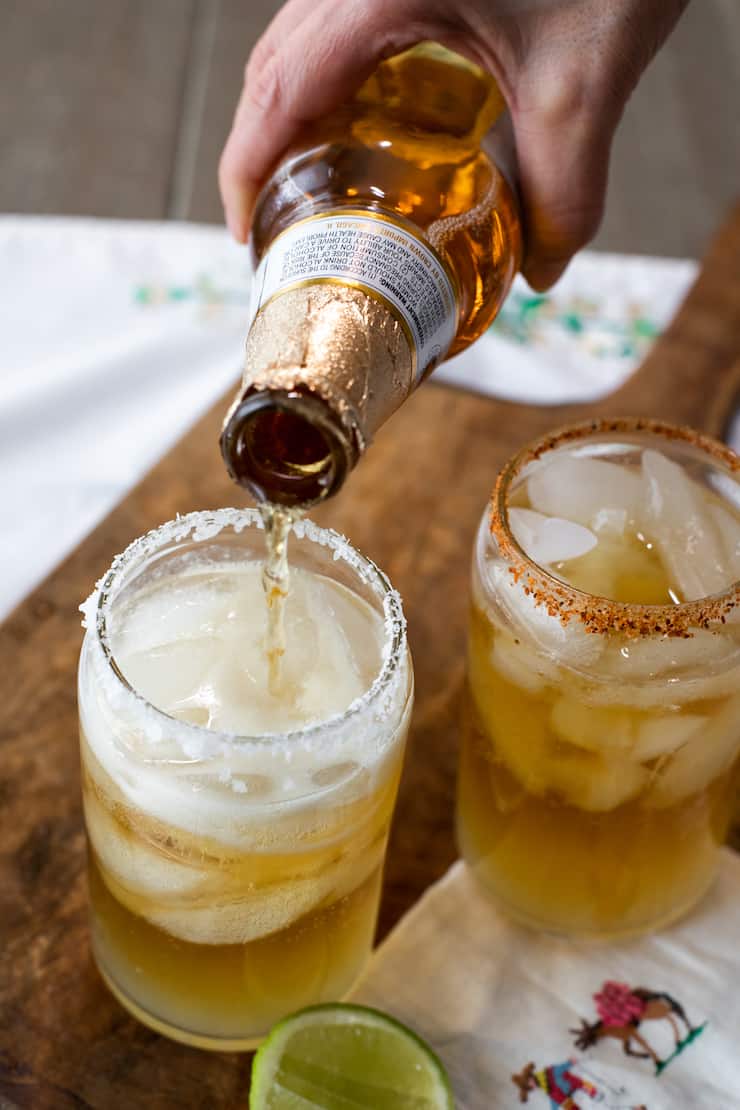 Frequently Asked Questions
What is the best beer to use for lime cheladas?
Since this lime chelada is a light and refreshing cocktail, I like to choose a beer that will match. I generally reach for Dos XX, Tecate, or Modelo Especial, but any light, crisp, pilsner-style Mexican beer will do.
What is the best way to rim a glass for cheladas?
Feel free to play with your rim toppers! While I tend to go for simple flavors like plain salt, Sal Limón (salt with citric acid for a bit of pucker), or Tajín (spicy lime salt), you can get as elaborate as you like. Check out this fun article on how one Chicago restaurant likes to rim their glasses!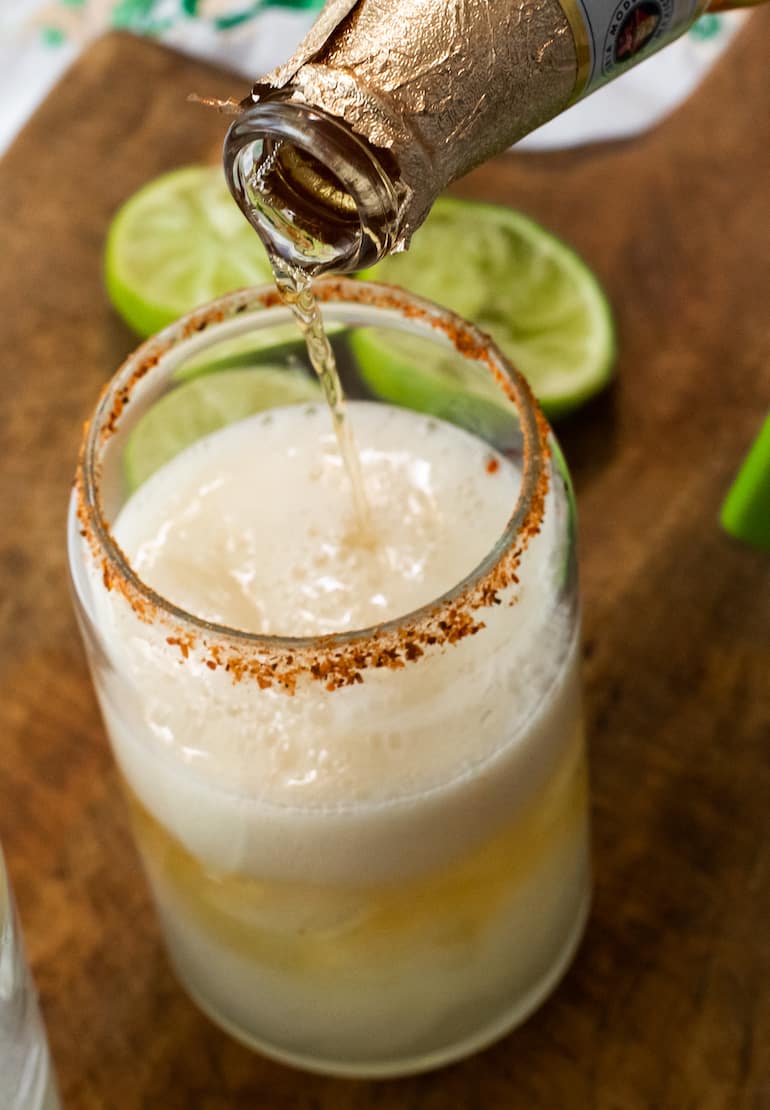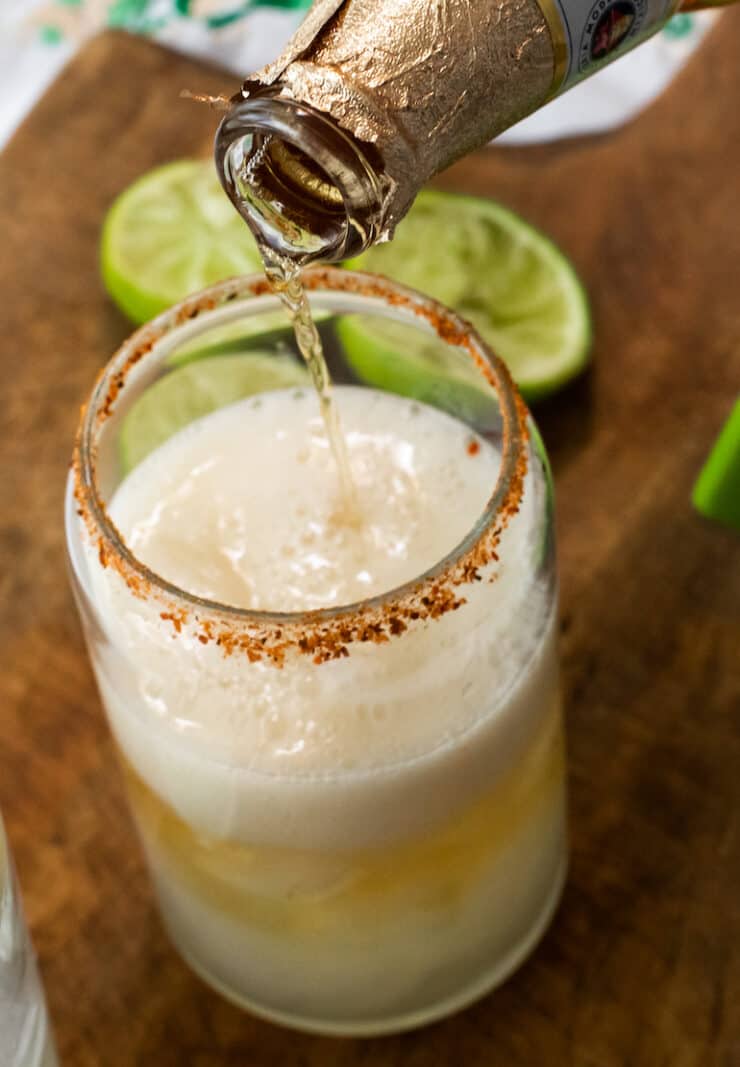 Want more beer cocktails?
Check out these other yummy recipes:
If you made my easy recipe for Lime Cheladas, let me know what you thought! I'd love to hear from you in the comments below.
If you'd like more tasty Mexican inspired recipes delivered straight to your inbox, sign up for my email newsletter! You can also follow me in the kitchen on Instagram, Pinterest, or Facebook.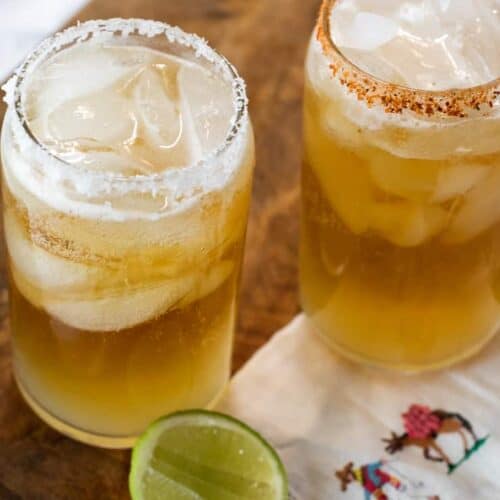 Easy Chelada With Mexican Beer
A chelada is a quick beer cocktail (or cerveza preparada) made with ice, lime, and salt
Ingredients
Instructions
Notes
Fresh lime juice is going to produce a better tasting Chelada. Do not be tempted to use bottled lime juice.
Calories: 144kcal, Carbohydrates: 16g, Protein: 2g, Fat: 1g, Sodium: 13mg, Potassium: 152mg, Sugar: 1g, Vitamin C: 18mg, Calcium: 12mg
Originally published: January 2011. This recipe is also published in the Muy Bueno cookbook.
Photography by Raemi Vermiglio