Muy Bueno – Kindle, Hardcover, and More
This post may include affiliate links. As an Amazon Associate I earn from qualifying purchases.
Are you a Kindle reader? October 28 through November 1, you can purchase the Muy Bueno Kindle Edition for only $1.99! Just in time for some yummy Mexican holiday inspiration.
Did you know you don't need to own a Kindle device to enjoy Kindle books? You can download the eBook and a free Kindle app and start reading the Muy Bueno cookbook on all your devices. The Kindle app is available for every major smartphone, tablet, and computer. And of course, you can also read Muy Bueno on a Kindle device if you own one.
Ready for some more exciting news? Muy Bueno has been reprinted as a hardcover! Woohoo! I'm doing a happy dance right now. When we first published our cookbook we wanted it to be affordable and decided to go with a paperback, but now by popular demand it has been reprinted in a beautiful hardcover.
In this hardcover edition we added a new chapter called "Mexican Pantry." In this section you will get acquainted with some of our favorite ingredients. You'll learn what they are, where to buy them, and how to use them. My mom and I will celebrate this new edition at a book signing November 9 in Castle Pines, Colorado at Books, Bites & Brews and then in El Paso, Texas at the new Barnes & Noble Saturday, November 23. Save the dates and come visit us! Stay tuned for more details.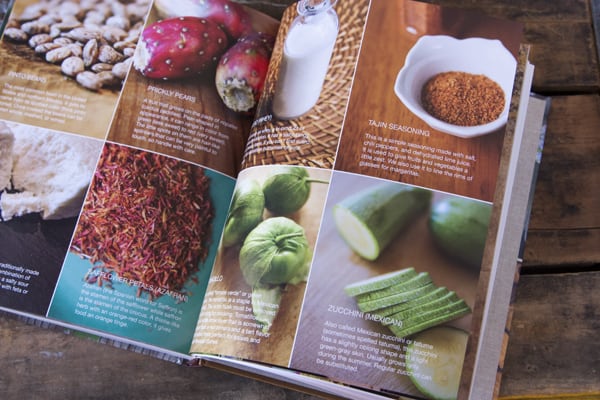 Ok, there is one more thing that I'm dying to share…Muy Bueno is also being reprinted in Español. I can hardly stand it! Muy Bueno: Tres Generaciones de Auténtico Sabor Mexicano will be available to pre-order in December and will be published early May 2014. Ajua!
Written by Yvette / Photos by Yvette