How to Make a Day of the Dead Altar + Video
This post may include affiliate links. As an Amazon Associate I earn from qualifying purchases.
Día de los Muertos, or Day of the Dead, is a time of celebration in Mexican culture. We create altars, or ofrendas, that celebrate the lives of the family members we have lost. In this blog post, I'll teach you about the different elements to place on your altars should you decide to celebrate Day of the Dead in your own family.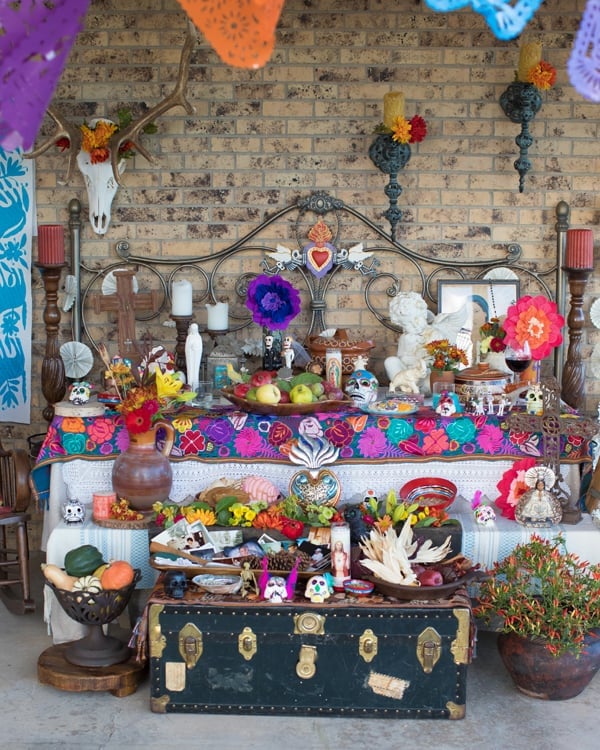 From marigolds to sugar skulls, perforated papers to photographs, there are some elements that should always go on your Day of the Dead altar. I'll describe each element below and explain the symbolism that accompanies them.
What is Día de los Muertos
Día de los Muertos is a traditional Mexican holiday observed to honor and prepare offerings for family and friends who have passed away. It's a time to guide loved ones through their spiritual journey and a time to remember those who have passed.
November 1 is "Día de los Inocentes" (Day of the Innocents) and also known as Día de los Angelitos (Day of the Little Angels). November 2 is Día de los Muertos (Day of the Dead). Día de los Muertos is a time of celebration and remembrance of loved ones who have passed away, similar to Memorial Day in the United States.
Creating a Day of the Dead Altar
You do not have to display an elaborate Day of the Dead altar to honor your loved ones. Whether simple or sophisticated, altars all contain certain basic elements in common. Read about each below.
Photographs
Place snapshots or framed photos of departed loved ones on your altar. They are placed on the ofrenda as a way to draw the spirits of the deceased to the altar so they can cross over and celebrate.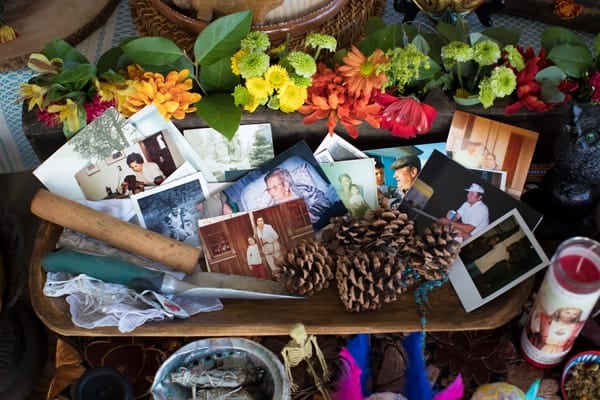 Belongings of the Deceased
Favorite toys and tools of the trade create a familiar setting for the return. Religious symbols, their favorite CD, or a piece of clothing can all be placed on your Day of the Dead altar to help draw the spirits of your loved one back.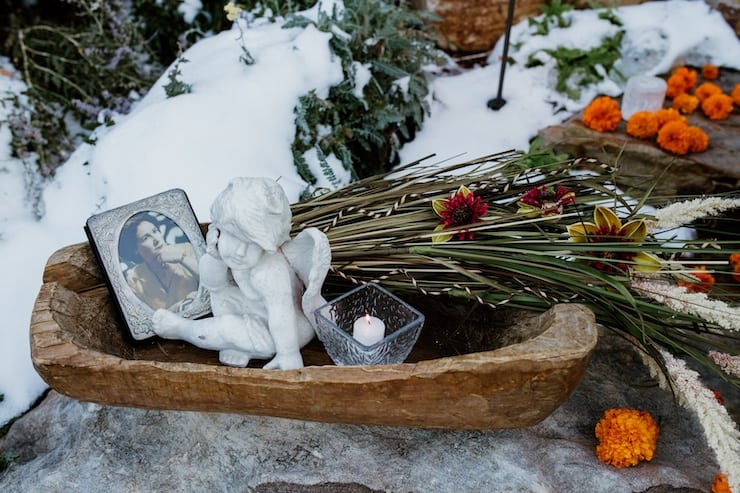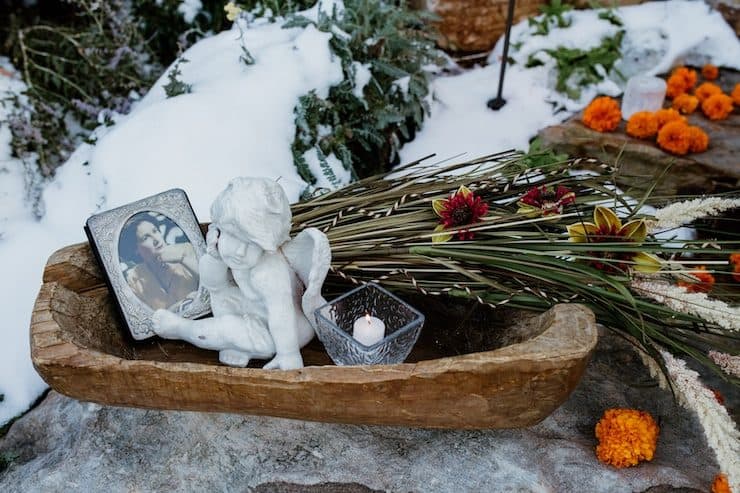 Papel Picado
Delicately decorated tissue paper represents wind and the fragility of life. You will always see traditional Day of the Dead altars decorated with these perforated papers, as the holes are believed to offer a way for the soul to pass through to return.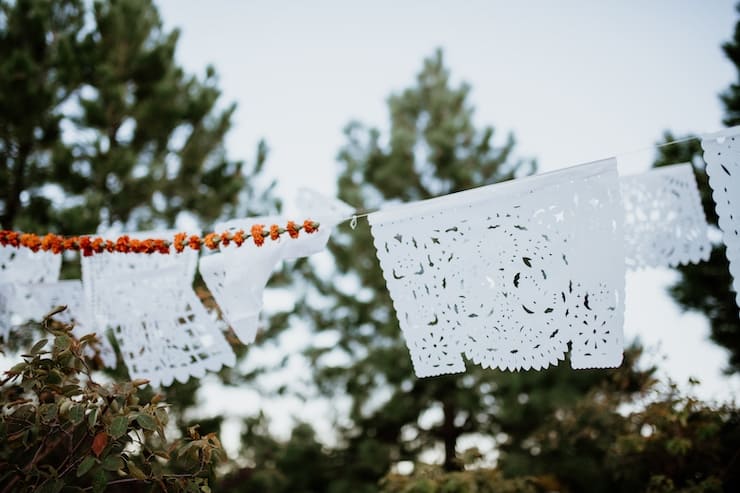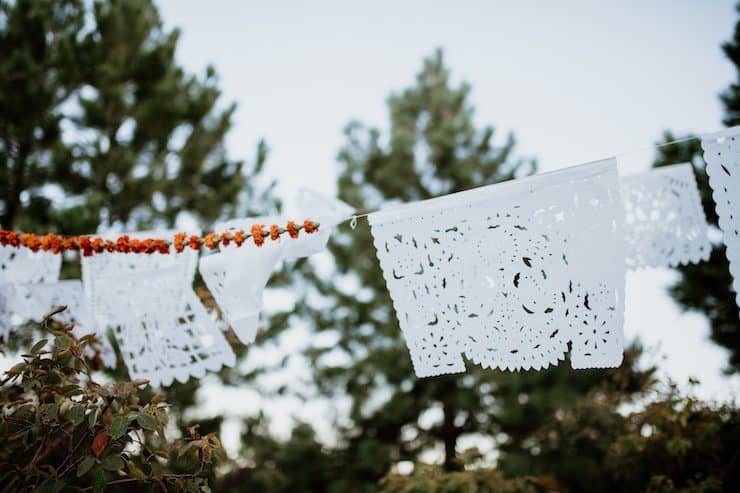 You can either make your own papel picado for your ofrenda, or you can purchase it.
Marigolds
Marigolds, also called cempasúchil, are the traditional flower used to honor the dead. Their strong aroma is said to help lure a spirit back. If you can not find marigolds, make vibrant paper flowers and burn incense instead.
Incense
Sage and other incenses are frequently burned to clear the space of negative energy and help the dead find their way to the ofrenda. When combined with the fragrance of marigolds, the spirits of the dead can easily find their way to your altar. Learn how to smudge here.
Food
Día de los Muertos is observed as a day to reunite with loved ones who have passed, therefore, food offerings are traditionally made to celebrate.
Food is a huge part of Mexican culture, and there is no exception on Día de los Muertos. Certain foods, like calabaza en tacha, are prepared during this celebratory time. Elaborately decorated sweets are also made as an offering.
The most popular dish to celebrate this holiday is Pan de Muerto, which is a traditional sweet bread decorated with pieces of dough that represent bones.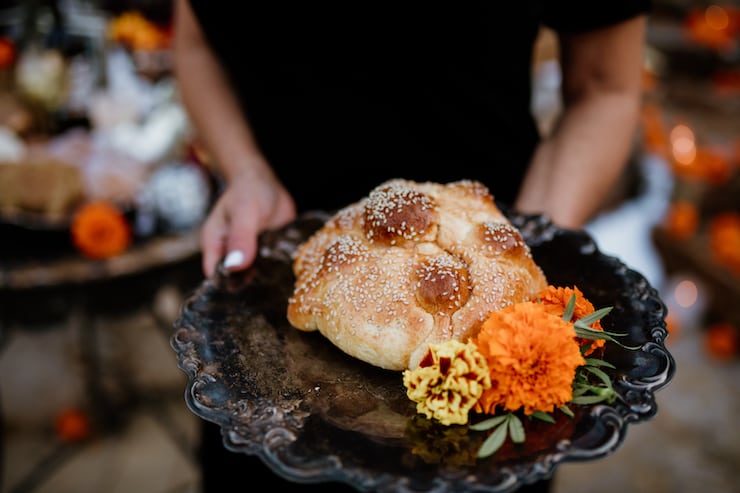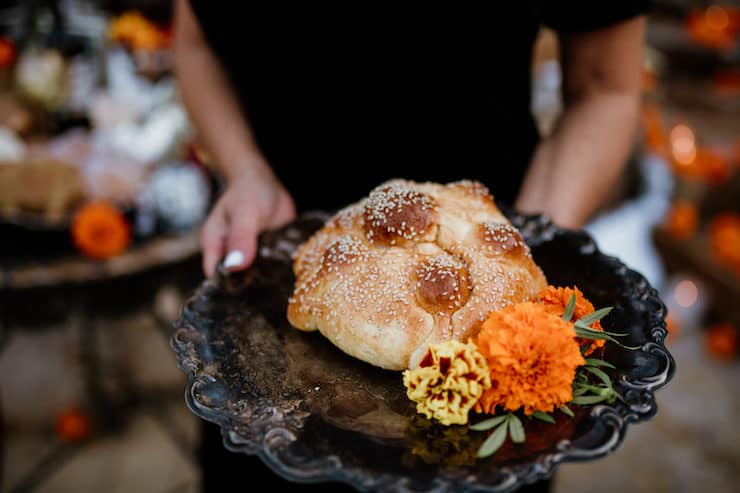 Other traditional foods that you would find on altars include fruit, pan dulce, atole, mole, and tamales.
The ancestor's favorite meals are also placed on the altar as offerings.
On our Day of the Dead altar I placed foods my maternal grandma grew and remind me of her – apples, pomegranates, quince, cactus paddles, and prickly pears.
This wooden bowl was my paternal grandma's. I used to sit in this bowl and scoot in it like a sled on the carpet when I was a baby.
Drinks
Water is the source of life and said to quench the thirst of the dead when they return from their trek across the spiritual plane. Other common drinks are hot chocolate, cerveza (beer), tequila, or whatever were the favorite drinks of the deceased. We offer them as a way to refresh the spirits after their journey.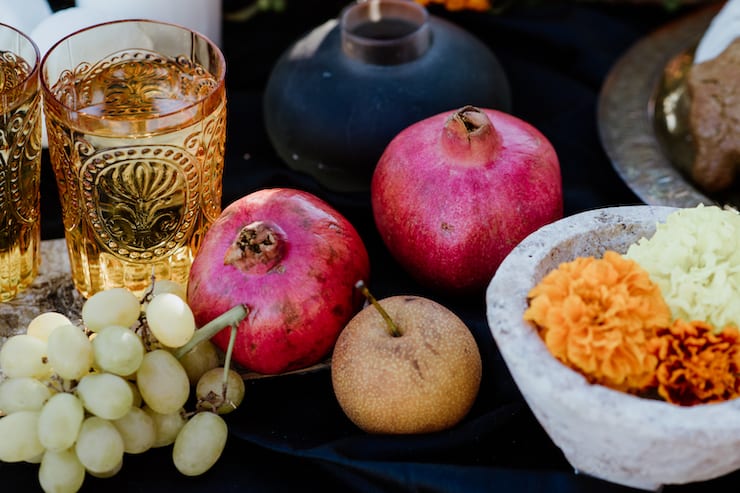 Religious Symbols
Many Mexicans are practicing Catholics. As a result, these religious symbols often find their way onto ofrendas. A Christian cross, rosary, and statues or pictures of the Blessed Virgin Mary are often placed on an altar.
Sugar Skulls
Decorate the Día de los Muertos altar with skeletons and sugar skulls, which symbolize happiness. As symbols of death and the afterlife, elaborately decorated skulls are crafted from pure sugar and given to friends as gifts.
The colorful designs represent the vitality of life and individual personality. This year our children made sugar skulls for the person they honored and placed them as offerings on the altar.
Candles
Candles represent fire and are a light guiding spirits back to visit the land of the living.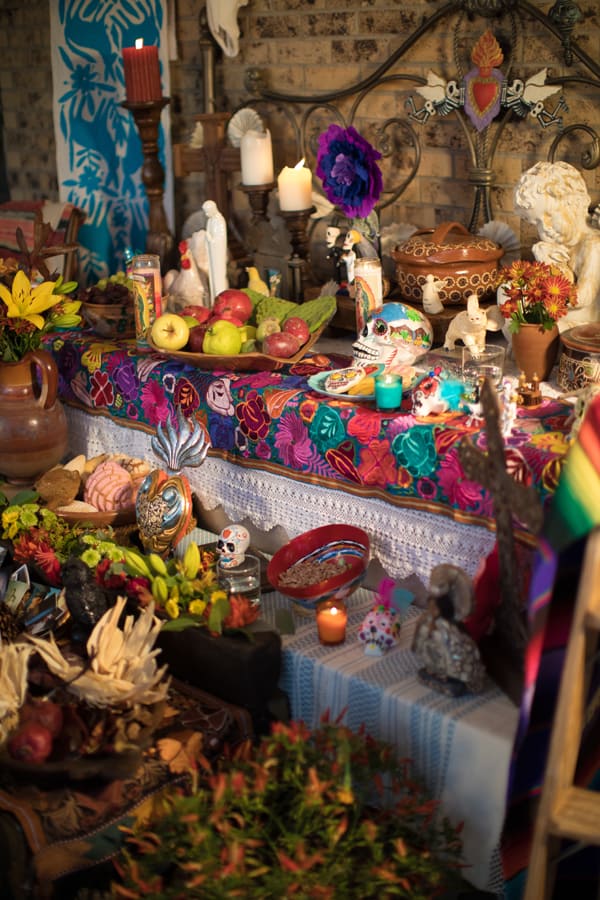 How should I celebrate Dia de los Muertos?
Invite close family members to continue the celebration together. Ask those invited to bring along a photo of someone they would like to honor and commemorate, and have them share special memories about them or the history behind the photo. Continue the celebration by listening and dancing to music that was dear to your loved ones.
If you don't have time or the materials to make an elaborate altar, you can make a simple one with photos, candles, flowers, and fruit. The important thing is that it's meaningful to you.
Hope you enjoy the celebration!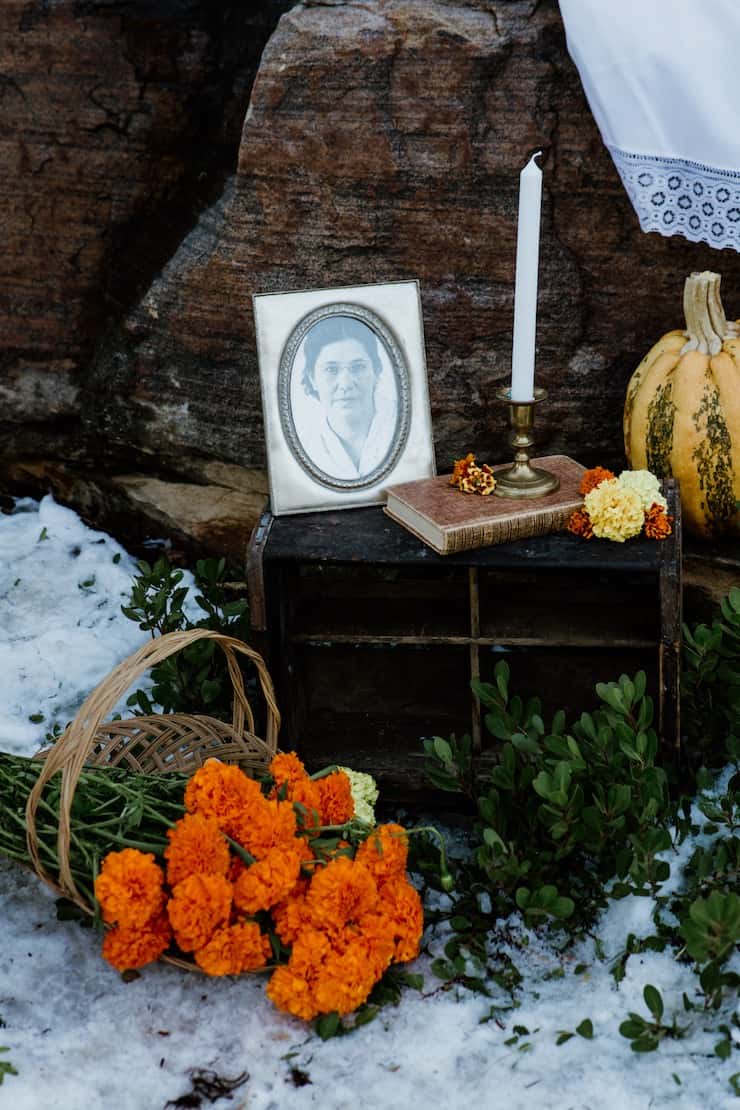 Need more Day of the Dead inspiration? Check out these other posts about Día de los Muertos celebrations:
If you want more authentic ways of incorporating Mexican culture into your life, be sure to sign up for my email newsletter. You can also follow me on Instagram, Facebook or Pinterest!