Frijoles de la Olla
This post may include affiliate links. As an Amazon Associate I earn from qualifying purchases.
A pot of freshly made frijoles or Frijoles de la Olla is my absolute favorite way to eat frijoles. Learn how to make Frijoles de la Olla on the stovetop in a cast iron pot or in an Instant Pot.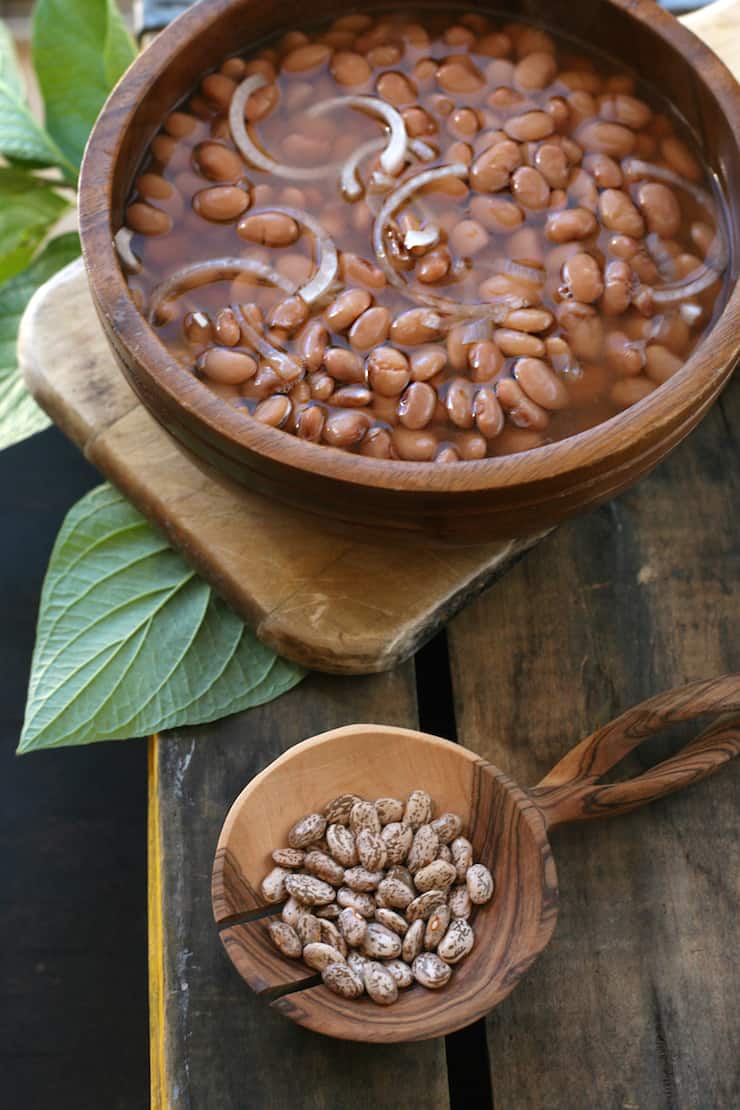 Growing up the three food staples were homemade flour tortillas, salsa casera, and our simple pot of frijoles.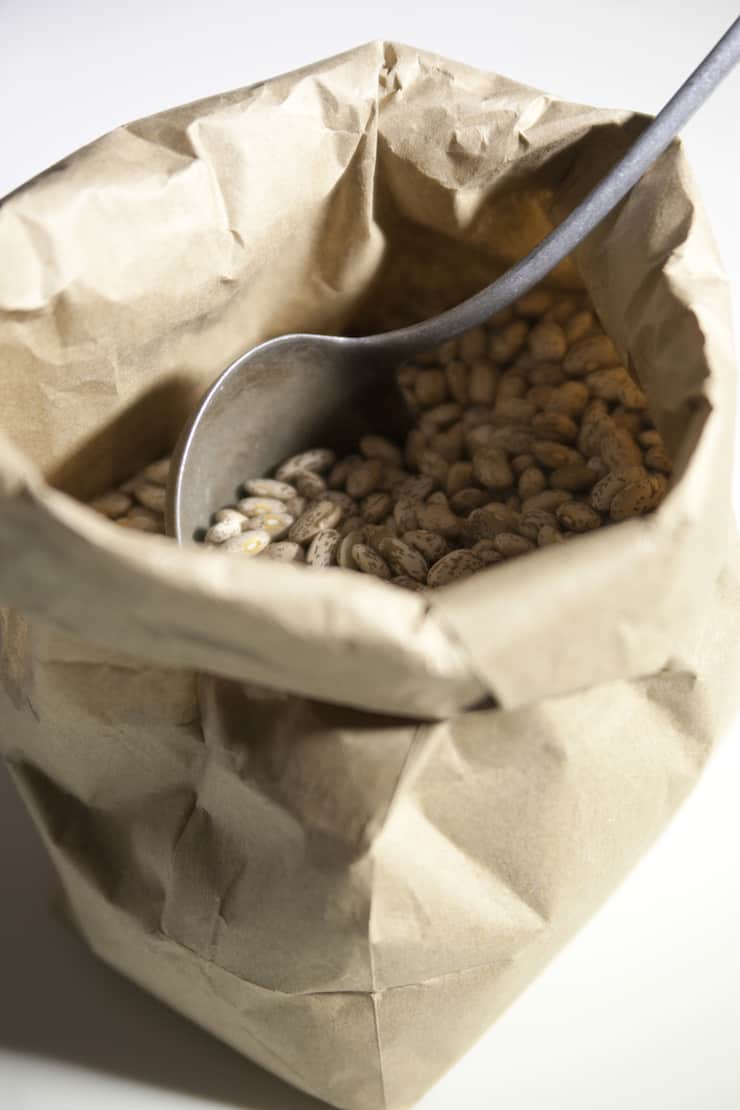 I love how pure and fresh they taste fresh from the olla. As soon as they were ready to eat I would fill a large bowl of frijoles, add some fresh salsa and scoop them up with a homemade tortilla.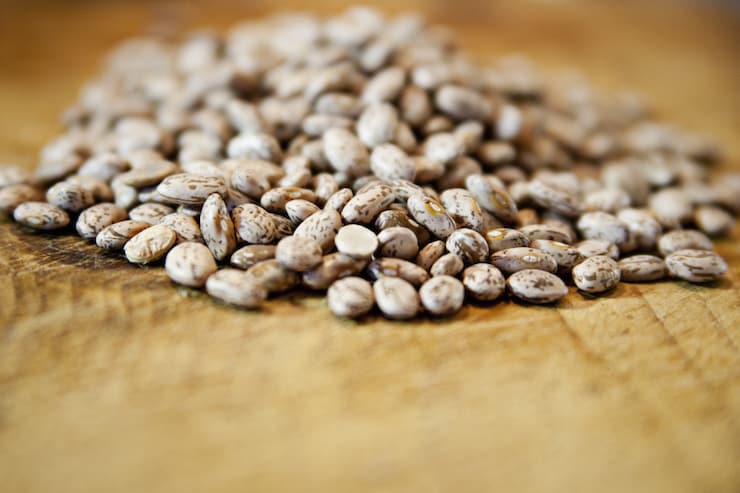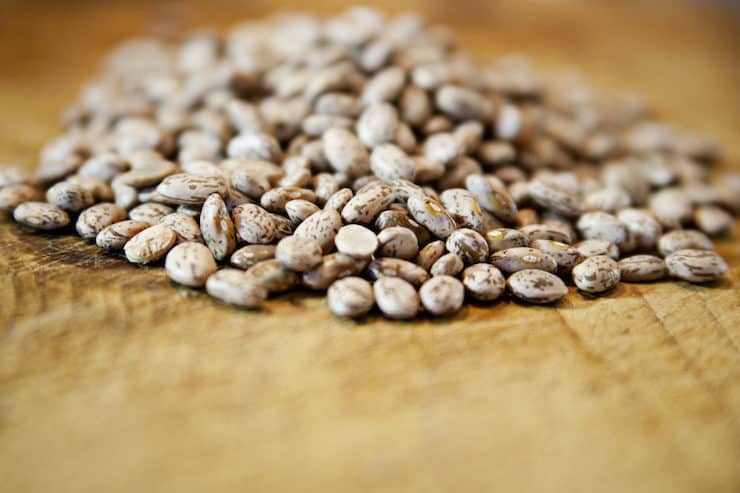 My mom always said, "If there are frijoles in the house then you have something to eat." These little nuggets can be eaten fresh, refried, or mixed in with chorizo.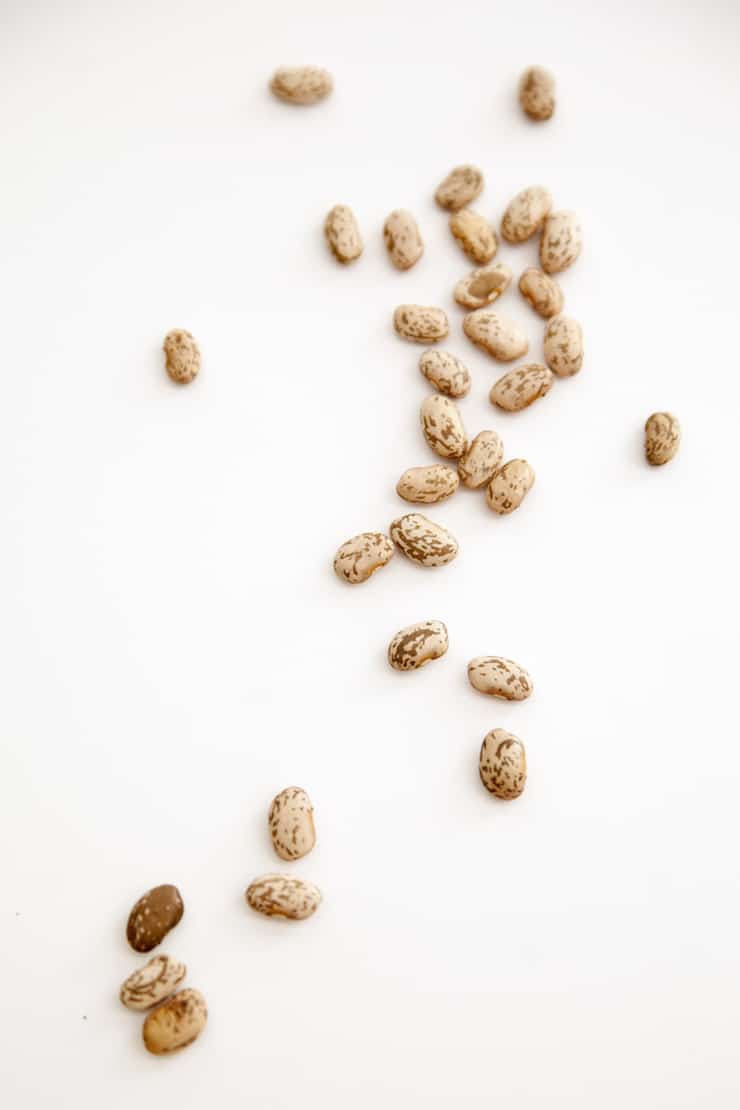 One pot of frijoles can evolve into so many other dishes, for example: refried beans, chili beans, over a tostada, and so many others. Frijoles were the side dish of choice for breakfast, lunch, and dinner in our home.
Eaten fresh or refried, these little morsels can create a slew of other recipes. The sky is the limit but don't forget, the secret is starting off with that fresh pot of frijoles de la olla.
Can you cook beans in an instant pot?
Absolutely! Scroll down for detailed recipe.
DO YOU HAVE TO SOAK DRIED BEANS BEFORE COOKING THEM?
No, not necessarily, but I like to soak for at least one hour to ensure beans are clean and plump when cooked. Put the beans in a pot, cover with water by two inches and let them soak for an hour or overnight. Drain, rinse and proceed with your recipe.
WHAT YOU WILL NEED:
HOW TO STORE Cooked Beans
Beans can be refrigerated for up to 5 days and also freeze well in these plastic containers, which comes in very handy for later use.
OTHER DELICIOUS PINTO BEAN RECIPES YOU'LL LOVE:
If you love these easy and delicious Frijoles de la Olla, be sure to check out some of my other favorite pinto bean recipes below.
Frijoles de la Olla
A pot of freshly made Mexican frijoles or "frijoles de la olla" is my absolute favorite way to eat beans. The perfect side dish for your Mexican feast.
Instructions
Measure out the beans. Spread the beans over your counter so you can look for beans that are broken, discolored, or shriveled and remove them. There will also be small stones or pebbles that should be sorted out of the beans during this phase. Discard all of the undesirable pieces.

Place beans in a colander. Rinse the beans thoroughly with cool water for about 3 minutes.

This step is not necessary, but your beans will be lighter in color and "mas bonitos" as my mom says: Cover the dried beans with cold water by about 2 inches and soak for at least 1 hour or overnight before cooking. Drain and rinse afterward.
Instructions for cooking the beans in a regular pot:
Pour the drained beans into a large pot. Add enough water to reach 3 inches over the beans, about 2 liters. Bring to a boil over medium-high heat. Cover and simmer until the beans are tender, about 3 - 4 hours, adding more hot water as the beans absorb liquid. Every pot is different and so check your beans after 2 hours. Most take 3 - 4 hours but I have a pot I love to cook my beans in because it only takes 2 hours.

Add salt and onions (onions are optional) about one hour before complete. Refrigerate beans when cooled.
Instructions for Instant pot:
Place dried soaked beans, salt, onion, and water (2 liters) in Instant Pot.


Use "manual" setting for 30 minutes of pressure.

Allow pressure to naturally release, approximately 30 to 40 minutes. Season beans to taste.
Notes
Soak beans for one hour or overnight.
The beans can be frozen in small bowls for later use.
Beans can be refrigerated for up to 5 days.
Calories: 83kcal, Carbohydrates: 15g, Protein: 5g, Fat: 1g, Saturated Fat: 1g, Sodium: 1mg, Potassium: 255mg, Fiber: 5g, Sugar: 1g, Vitamin C: 1mg, Calcium: 26mg, Iron: 1mg
Photography by Jeanine Thurston
Originally published: March 2011. This recipe is also published in the Muy Bueno cookbook.