The Ultimate List of Game Day Food, Snacks & Drinks
This post may include affiliate links. As an Amazon Associate I earn from qualifying purchases.
Super Bowl is right around the corner and if you know me, you know I'm a huge fan of the Dallas Cowboys. I remember when I was a little girl I would dream of growing up to be a Dallas Cowboy cheerleader. I would tuck my shirt up and over to make it look like a midriff blouse like theirs. Ay yay yay!
Well, the Cowboys are out this year, but that doesn't mean we won't host friends and family for the big game. If you are hosting a Super Bowl fiesta you will love this Ultimate List of Game Day Snacks & Drinks.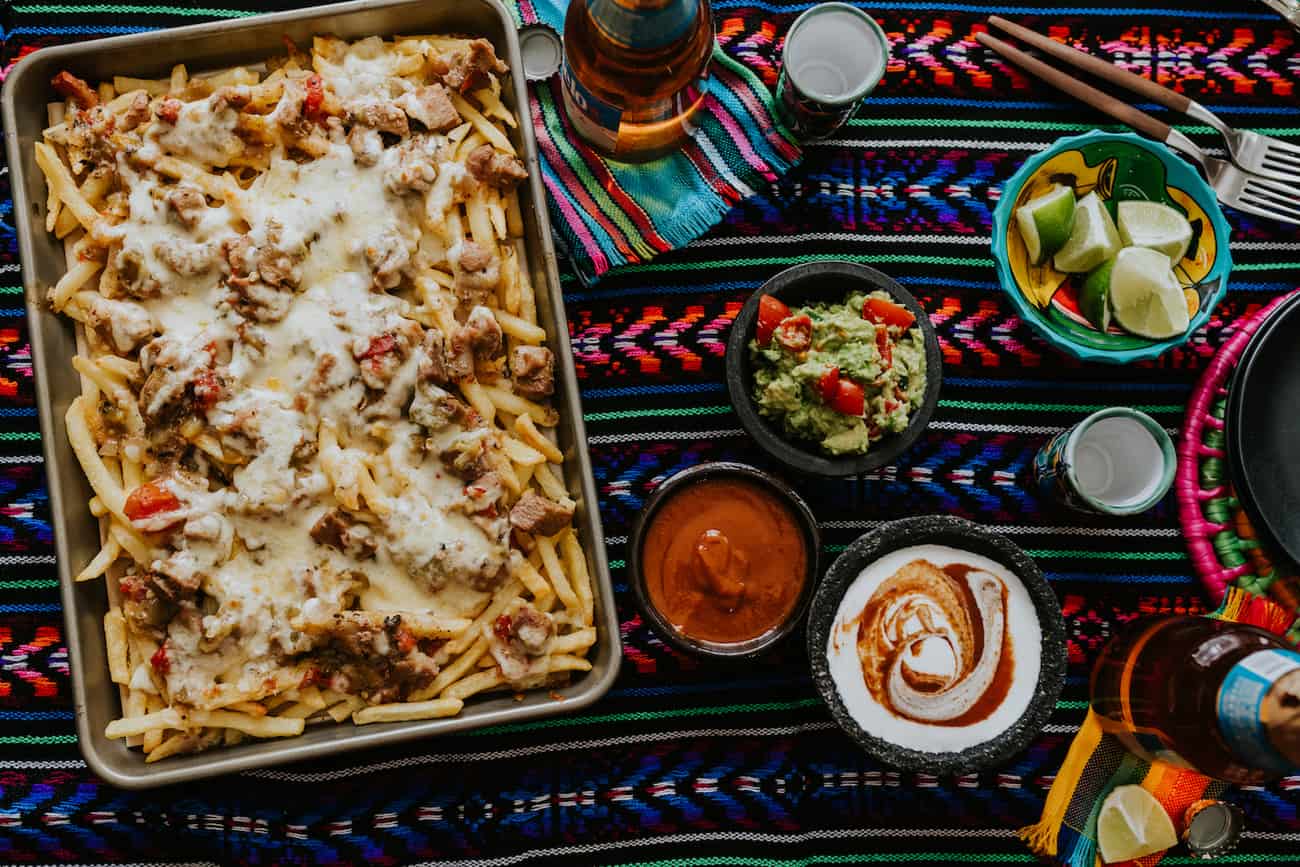 From low alcoholic cocktails and pitcher drinks for day drinking to homemade versions of all your favorite stadium snacks, I've got all the recipes you need to host a delicious football tailgate in the comfort of your own home. This roundup is fully loaded with all the tasty ideas you'll need to keep your football-loving friends well-fed and pumped up to support their favorite teams.
What are your favorite munchies for Super Bowl? What do you crave on game day? Let me know in the comments below!
Snacks To Pair With Chips
Generally speaking, our football viewing parties center on a massive spread of snacks. From dips like spicy salsa, creamy queso, and chunky guacamole, this section is perfect for those of you who are more "potluck" than "fancy feast."
Guacamole Recipes
There's more than one way to guac – here I share four of my favorite recipes.
Queso Recipes
Gooey, creamy, cheesy goodness? Sign me up.
Salsa Recipes
Light on calories and heavy on fresh flavor, these salsa recipes are a great way to keep game day a little healthier.
Dips & Spreads
If you can dip it or spread it, I'm all for it!
Ceviche Recipes
These are basically protein-packed salsas, made with seafood and meat marinated in lime juice. Yum!
Finger Foods
As far as I'm concerned, grazing is the name of the football food game. These are some of my favorite things to nibble on while I'm waiting for my team to score.
Nachos
Melty cheese, crunchy chips, and all the toppings make for an excellent game-day snack.
Sweets
Victory is sweet, but so are these tasty little bites.
Beer Cocktails
Football doesn't feel the same without beer or some kind of beer cocktail. Here are some of my favorite game day drinks made with cerveza.
Pitcher Cocktails
When you've got your eyes on the game, you don't need any distractions. Whip up a pitcher of drinks in advance so the good times can keep on rolling – with, or preferably without, your assistance. 🙂
Booze-Free Libations
Make sure the kids and DDs have something tasty to cheers with when their team scores! Here are some of my favorite booze-free beverages to get you in the (end)zone.
Related Posts
If you want even more game-day party ideas, check out the following posts:
Thanks so much for visiting Muy Bueno! Let me know in the comments below if you found this post to be helpful for planning your game-day shenanigans. You can also tag me in any of your Instagram posts so I can see your gorgeous game-day spreads!